If you are a car owner in Malaysia, then you need the best insurance policy available at a competitive price. Reducing the cost of your car insurance is easy if you know how.
1. Keep a Clean Driving Record
As a driver in Malaysia, you have to maintain a perfect driving record to get the best rates. Remember that tickets, accidents, and the violation of traffic will affect your car insurance premiums. Therefore, if you drive safely on the roads and follow the rules, and you will be rewarded with cheaper premiums in the future.
2. Maintain a Good Credit Score
Credit insurance score can be used as a factor when setting your premiums. The insurer calculates your credit score from your credit report. Therefore, you have to regularly check your credit record and ensure errors are corrected to maintain an accurate record.
3. Sign Up for a Blackbox
The black box policy in Malaysia allows insurers to install a system that monitors drivers as they drive and reward those who are careful. This reward comes in the form of cutting premiums substantially. These black boxes are known as telematics, and young drivers are advised to embrace them.
4. Go For a Higher Deductible
If you have an accident and need to make a claim, you will have to pay the deductible amount before your insurance policy covers the rest. If you take out a higher deductible, you can reduce your premium as it reduces the insurance provider's risk. Therefore, opt for a higher deductible if you can. By so doing, you will save a high per cent without sacrificing reliable coverage.
5. Check Out Your Coverage Options
Consider reducing coverage on older cars. Buying coverage may not be cost-effective when your vehicle's worth much less than the premium. If your vehicle is undergoing repair or has caused an accident, you can choose rental car coverage in Malaysia or use a family member's car instead.
6. Accept the Mileage Cap
You could cut up to 10 per cent off your premiums by reducing your driving mileage per year. Miles driven per year is considered a cost component in auto insurance. You earn a discount since your car is not likely to be involved in an accident if it's rarely driven. Ensure you are honest with the mileage to avoid jeopardising your claim.
7. Choose Your Car Carefully
Premiums usually vary with auto models. Some cars are an insurance trap, for example, the older cars that lack safety features, compared to the new models with standard safety features. Sporty motors will also attract a high premium compared to other models or those with a smaller engine, which also has the added advantage of saving money on fuel.
8. Multiple-Policy Holders
If you maintain more than one kind of policy with an insurance company, then you can get significant savings. If you purchase renters, homeowners, or life insurance, you will get a multiple-policy discount, which reduces your premiums on both policies. You may also get a reduction by insuring more than one vehicle with the same insurance company.
Hopefully, these tips are useful to you in choosing your next insurance policy. If you need any assistance in finding the right cover for your vehicle, don't hesitate to contact us for a competitive quote.
Also, while we're talking about reducing the costs of our car-related expenses, have you checked out our RM1 Road Tax promotion yet?
In partnership with Visa, you'll only need to pay RM1 for your road tax when you renew your car insurance and pay with your VISA card. So cheap, right? Don't miss out on this promo! If your car insurance hasn't expired yet, don't worry! Just click CHOPE for your next renewal!
*The content provided is for informational purposes only. FatBerry makes no representations as to the accuracy or completeness of any information on this site or found by following any link on this site. Should you require more information on our products, please refer to fatberry.com or contact us.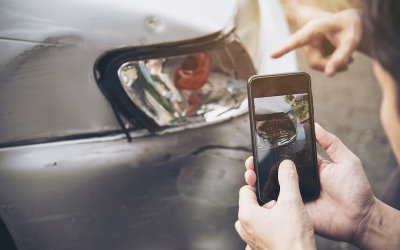 Accident Claim Insurance Road accidents can happen for a variety of reasons, including skidding, entering the opposing lane, negligence, following...
read more