Tune Protect Car Insurance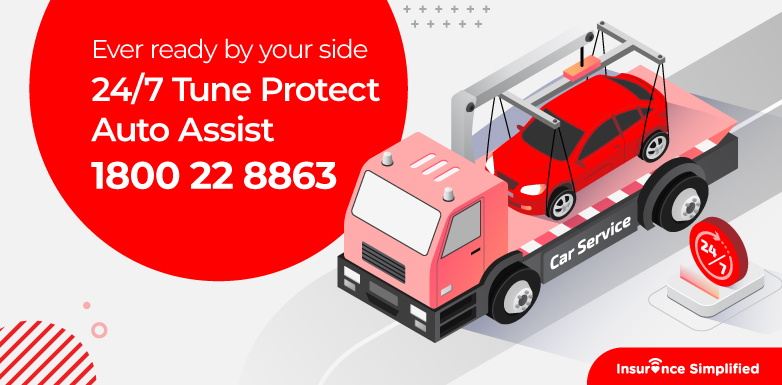 Photo: Tune Protect
Tune Protect provides a variety of protection plans to match the specific requirements of each individual. No matter whether you're seeking protection towards or away on your travels, personal accidents, or even safeguarding yourself from snatch theft, it can all be protected with a few easy clicks! They offer many types of insurance, allowing consumers to select the best plans for themselves!
Tune Protect Motor Easy
Tune Protect Motor Easy is the place to go if you want to renew or apply for a new car insurance plan. This is an online comprehensive car insurance plan that protects you in the event of an accident, auto theft, third-party property damage, and third-party injury liability.
Aside from the basic plan, you can supplement it with additional covers such as windscreen protection and spray paint coverage. To make things even better, you can earn a 10% rebate with your chosen plan when you buy Tune Protect Motor Easy insurance online!
Key Benefits:
24/7 Emergency Service: Call their toll-free number 1800-22-8863 which provides 24-hour emergency services.
Comprehensive Protection: Accidents, theft, fire, and third-party liabilities are all covered.
Sum Agreed Upon Or Market Value: You are guaranteed to get the sum agreed upon in the insurance plan.
Panel Workshops: More than 300-panel workshops across the country for speedier repairs and claims processing.
Guaranteed Authorised Panel Workshop: Your pleasure is guaranteed by a free 6-month guarantee on car workmanship and replacement components from an official panel repair.
Add-Ons
Windscreen: Optional coverage for windscreen damage has no effect on the No Claim Discount.
Coverage with Spray Paint: Additional spray paint protection.
Special Perils Cover: You can insure your vehicle in the event of a natural disaster. This includes floods, typhoons, and hurricanes, as well as storms and landslides.
Allowance for Car-Less: Tune will pay a daily allowance to cover the cost of repairs if your car is damaged and in need of repair.
Strike, Riot and Civil Commotion: Your car is critical to your safety and the safety of everyone else on the road. Tune can pay the loss if it was damaged as a result of a strike, riot, or public disturbance.
Legal Liability of Passengers: Guarantee compensation to your passenger in the event of a car accident resulting in death or physical injury.
Legal Liability to Passengers: Gives protection from legal action taken against you by your passengers.
Passenger PA Protection: Passengers get additional personal accident coverage.
Compensation for Assessed Repair Time (CART): Compensation is granted depending on the estimated repair time of your vehicle throughout the repair period.
AutoBuddy: This is an add-on to the Motor Private Car Policy that provides compensation in the case of death or physical injury caused by an accident. The named driver(s) and/or passengers are protected from incidents that occur while driving, getting aboard, or alighting from their vehicle with this coverage.
Why Should You Get Tune Protect Car Insurance?
Pay-As-You-Drive (PAYD): This is an additional benefit that comes at no additional expense! You are rewarded for driving less by receiving a 20% rebate on your basic premium paid upon the conclusion of a 12-month coverage.
Plan discount: Not only can you renew your car insurance online in 3 minutes, but you will also receive a 10% discount with your plan.
Benefits of Buying Tune Protect Car Insurance with Fatberry
Low Market Rates
Fatberry just provides the finest discounts on the market! We compare insurance costs online in real-time, and you may be eligible for a refund if you find a better price elsewhere. If you can show that the other quotes are lower, Fatberry will refund the difference within 7 working days.
Instant Quote
You don't even need to make time to meet with a Tune sales representative because Fatberry can offer you a quick quote in just 3 minutes. As an added bonus, receiving a quote from Fatberry is completely free!
Easily Compare Quotes
In Malaysia, Fatberry allows you to compare up to 16 different insurance brands. It only takes one page to compare the features and rates of all available insurance plans. That is not complicated; only a few clicks and you are ready to purchase your Tune Protect Car Insurance with us!
Common F.A.Q for Tune Protect Car Insurance
1. What Exactly is Tune Protect Car Insurance?
Tune Protect provides low-cost car insurance in Malaysia. The company is dedicated to protecting car owners from financial losses that may occur as a result of an accident, auto theft, or third-party property damage, as well as liability for injuries incurred by other drivers on your policy that are not covered by it.
Tune Protect Auto-Assist also includes a 24-hour emergency service. You can be assured of peace of mind during your Malaysian traffic experiences.
2. How Do I Purchase Tune Protect Car Insurance Online?
Tune Car insurance is available online with Fatberry! Everything is literally at your fingertips! You only need to browse our website and place your order! There is no need for long queues or tangible paperwork.
3. What is The Phone Number for Tune Protect Car Insurance?
You can get in touch with them via phone 1800885753 or email hello.my@tuneprotect.com.
___________________________________________________________________________________________________
Fatberry is a comprehensive platform with a wide range of car insurance in Malaysia where you can buy your preferred car insurance online instantly. You can choose from the available insurance brands and select the plans that suit your needs as well as requirements.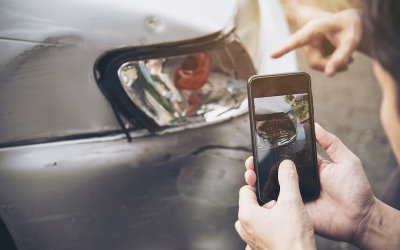 Accident Claim Insurance Road accidents can happen for a variety of reasons, including skidding, entering the opposing lane, negligence, following...
read more