Most vehicle owners would know that car insurance is compulsory in Malaysia. But what about the coverages? What does car insurance cover and doesn't cover? Find out more.
Just like any other product, car insurance (also motor insurance) plans in Malaysia aren't all created equal. Though all car insurance plans available aim to provide financial protection for the policyholder (against liability, physical injury, or damage due to road accident), the terms and conditions and the add-ons may vary between insurance providers.
There are three kinds of car insurance policies in Malaysia: comprehensive coverage; third-party, fire and theft coverage; and third-party coverage. Each of these policies provides different kinds of coverage. Let's take a closer look at every one of them:
Comprehensive coverage
As its name suggests, the comprehensive coverage covers mainly everything, not only the third party but also your vehicle. Whatever vehicle-related loss or damages that you are facing, you will be covered. However, this will also depend on your vehicle's age, which means not every vehicle is eligible to be provided with this coverage.
Third-party, fire, and theft coverage
For the third-party fire and theft coverage, you will be covered for any claims made by a third party against you due to a road accident that results in vehicle damage, loss of property, bodily injuries, and death. This coverage plan also covers you for damages caused by fire or even grand theft auto (NOT the video game).
Third-party coverage
Meanwhile, the third-party coverage provides the most minimal and basic coverage, so it is the cheapest coverage among the three. As the name suggests, this coverage will only protect the third party involved in the road accident. 

Any damages done to your car will not be claimable. However, you are allowed to claim for whatever compensation is required by the third party.
Now that you know the basics of what the standard car insurance in Malaysia covers, you may be wondering what the standard car insurance in Malaysia does not cover.
What the average car insurance in Malaysia does not cover
It is important to note that while most car insurance offers coverage for third-party injuries or death and any damages done to your vehicle or the third party, neither one provides coverage if you are injured or passed away due to the accident.
For this, you will have to get personal accident insurance, which is separated from car insurance.
So when you're comparing several car insurance policies, look out for the 'Exclusions' stated in each policy, as they may also vary between policies. Exclusions simply mean the losses that are not covered by the policy.
Some examples of exclusions include the following:
Your own bodily injury or death caused by a road accident

Liability against claims by passengers in your car

Liability, damage, or loss caused by natural disasters, such as landslide, storm, or flood

Tire damages (exception is given if other parts of your car are damaged as well at the same time)

Liability, damage, or loss that arises when you're driving the vehicle for hire or e-hailing

Liability, damage, or loss caused by racing 
These are only a few examples of exclusions that you can find in various policies. Therefore the list is not exhaustive. You can only view the complete list of exclusions when you're handed the policy contract (or a sample of the policy contract).
For this, you'd have to get in touch with an insurance provider of your choice.
Add-ons: Get the protection you want and need
Of course, if you are not satisfied enough with what's being provided by the standard car insurance coverage, you can always opt for the add-ons. However, the more add-ons you get, the more expensive your insurance premium will be.
Your insurance provider will calculate your premium based on factors like:
Coverage type

Vehicle type

Driving record

Driver's age and gender

Where the driver lives
Therefore, the add-ons that you choose depend on the factors mentioned above. Here are a few examples of add-ons, which are basically protection against damages or liability, that are available for policyholders to choose from:
Vehicle's windscreen damages

Vehicle's audio and accessories damages

Vehicle damages due to natural disasters (e.g., landslides, storm, or flood)

Vehicle damages due to a civil commotion, riot, or strike

Protection against liability claim from your passengers (in case of an accident)
To reiterate, not all plans are created equal. This means the add-ons provided by various insurance companies in Malaysia will also be different. If you're looking for any specific add-ons, choose an insurance policy that provides the add-ons that you want.
That said, with so many car insurance plans available on the market, it can get overwhelming to compare them manually one by one.
Because comparing insurance plans can be time and energy-consuming, we highly encourage you to use an online insurance comparison platform like FatBerry for convenience.
Compare insurance quotations instantly and buy in three minutes!
*The content provided is for informational purposes only. FatBerry makes no representations as to the accuracy or completeness of any information on this site or found by following any link on this site. Should you require more information on our products, please refer to fatberry.com or contact us.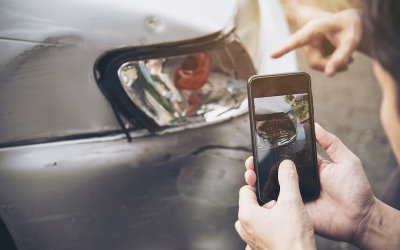 Accident Claim Insurance Road accidents can happen for a variety of reasons, including skidding, entering the opposing lane, negligence, following...
read more