With the detariffication of motor insurance back in 2017, each individual's premium rate may no longer be the same, as insurance companies are now using the risk-based pricing method to calculate your premium. Find out the factors affecting your motor insurance premium.   Before 2017, Bank Negara Malaysia (BNM) was the one responsible for controlling the price of motor insurance premium. Insurance companies followed a tariff structure, where the factors affecting one's premium include the following:
The vehicle's current market value

The engine capacity (cc) of the vehicle

The vehicle's age (vehicles older than 10 years old had higher premium rates)

Add-ons, for example, Personal Accident
Minor differences in pricing
Due to the same calculation method used across insurance companies, the premium rates were pretty much similar regardless of the company you chose to purchase insurance from. Even if there was a small difference in pricing, it could be because of:
Different add-ons (product or service) included in the policy

Loading conditions (whether a vehicle carries a higher risk)

The sum insured (a vehicle's value may be viewed differently by different insurance companies)
What are the factors affecting premium? 
Post-detariffication, insurance companies are no longer required to follow the tariff structure set by BNM. Instead, premium rates for motor insurance are now based on several risk factors carried by an individual, which include the following:
Are you a suburban housewife who drives her car to run errands and fetch her kids to and from school? Chances are your premium rate may be lower as the risks you carry are fewer than those who commute daily to their office via highways, where the risk of road accidents is high.
The type of vehicle you drive
Vehicles equipped with intermediate to high-performing rear-engine models as well as sports-type vehicles have higher premium rates. This is because the repair cost is more expensive than average vehicles if an accident occurs.
The younger you are, the less experience you have in driving. This means your premium rate will be higher as you're perceived to carry more risks, compared to drivers with years of driving experience.
Female drivers tend to be more careful on the road, so they get to enjoy lower premium rates compared to their male counterparts.
If you have no history of getting speeding tickets, being involved in an accident, being slapped with summons because you didn't follow the rules, or other traffic offences, chances are your premium rate will be lower.
Drivers who have a history of making claims indicate that they carry higher risks, which means they'll get a more expensive premium rate.
The more coverage and benefits you picked, the more expensive your premium rates will be. Typically, insurance policies that cover the driver, as well as the third-party, tend to cost more.
If you live in a high-risk area where vandalism, theft, or accidents are common occurrences, your premium rates will be higher.
Simple tips to get affordable premium rates
Now that you know what factors are affecting the premium rates of your motor insurance, you can try to get more affordable rates by following these simple tips:
Calculate your monthly expenses. See how much money you can set aside to purchase motor insurance and be able to pay every month.
Drive with good manners and keep a clean record
Avoid getting into a car accident by driving carefully and controlling your temper and ego (road rages are so common in Malaysia). Don't drive too fast if you don't want to get a speeding ticket. Don't do any traffic violation to avoid being slapped with hefty fines. These are the simple ways you can keep a clean driving record.
Know your vehicle well, inside out
As a vehicle owner, you should already know every little thing about your vehicle. But if you're not into cars and have little knowledge about things such as the model, make, and year of your vehicle, it's time you pay more attention as this could help you get more affordable premium rates.
Upgrade the security of your vehicle
This is especially important if you live in a high-risk area. Make sure things like auto-lock and alarm are functioning properly. If you could afford it, consider installing a dash-cam for added security, or any other security device.
Don't get add-ons that you don't need
Some insurance agents may sweet-talk you into getting add-ons that you actually don't need, so think carefully about what you truly need and don't need.   Contrary to popular belief, detariffication is actually a good thing for vehicle owners in Malaysia. With the new premium calculation method, consumers can now enjoy lower premium rates, various insurance products tailored to their needs and budget, and overall better customer service.
*The content provided is for informational purposes only. FatBerry makes no representations as to the accuracy or completeness of any information on this site or found by following any link on this site. Should you require more information on our products, please refer to fatberry.com or contact us.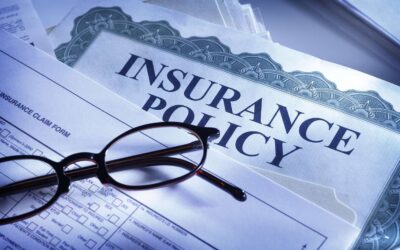 Top Insurance Companies in Malaysia Are you looking for insurance plans for yourself or your family? We understand it can be tough to search...
read more