Zurich Motorcycle Insurance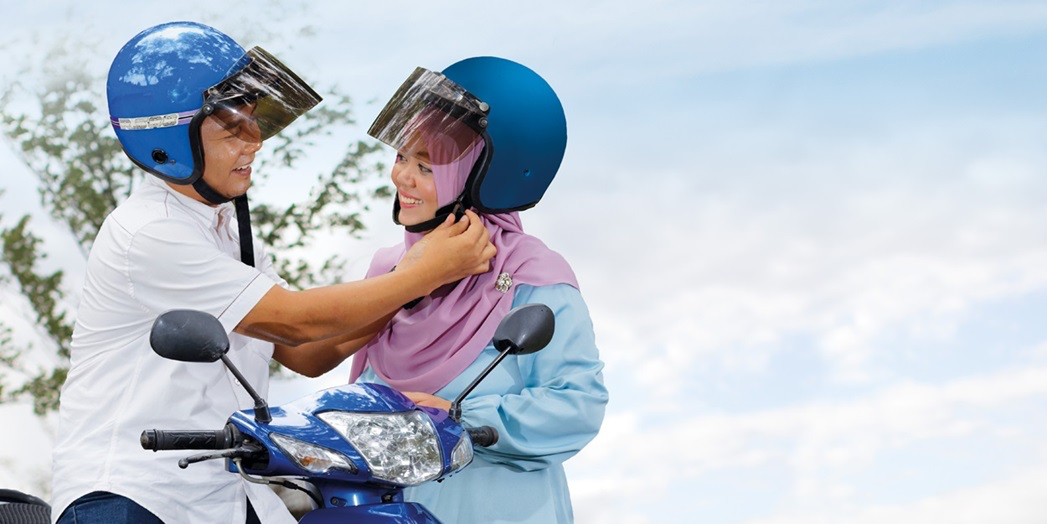 Photo: Zurich Malaysia
Zurich Malaysia provides it all, whether you're seeking life, general, motor, or family protection. They can bring peace of mind knowing that the future of you is financially secure with their dependable services at an affordable price.
Why Do I Need To Purchase Coverage For My Motorcycle?
A motorcycle coverage is a necessity because it covers the costs of accidental damage to other cars and property. If you want additional safety for your bike, you may purchase fire and theft coverage! as well! We advise choosing third-party motorcycle insurance because it includes everything mentioned above!
What Coverage Does Zurich Offer For My Motorcycle?
Zurich offers the Z-Rider Plan. It is a Zurich motorcycle insurance coverage designed exclusively for the protection of motorcyclists, as they are a popular vehicle choice. The coverage protects against liability to third parties for bodily harm or property damage caused by an accident. It also offers optional insurance for risks beyond your control, if you choose to buy them.
How Much Do I Need To Pay For My Motorcycle Coverage?
Third-party insurance is an excellent alternative for consumers looking for low-cost motorcycle coverage. Comprehensive insurance is more expensive, but they provide more protection than third-party policies, and you will have to pay a higher premium if you need any add-ons to your policy. If you require additional support, the friendly Fatberry team will gladly assist you!
What Does The Zurich Motorcycle Insurance Cover?
Essentially, the Zurich motorcycle insurance policy covers:
Injuries and death to a third party
Property loss or damage caused by a third party
Loss or damage to your own car as a result of an unintentional fire, theft, or accident
Don't worry, Zurich will present you with some optional benefits that you can choose from if you so desire. These advantages include:
Flood-related losses
Damage caused by a strike, riot, or civil unrest
Accidental Death
If you choose to add any of these extra benefits, you will only need to pay a nominal amount on top of your monthly premiums.
Please keep in mind that these benefits may apply to both you and the third party concerned.
How does the Zurich Motorcycle Insurance No Claim Discount (NCD) work?
The longer you maintain the policy without filing any claims, the higher your NCD will be under this coverage plan. You will get a 15% discount on your rates for the first year and there are no claims. If you haven't filed any claims in three years from the day you bought your coverage, you'll receive a steady 25% discount on your premiums the following year.
Keep in mind that NCDs are conditional and dependent upon being free of an accident.
Do I Need To Purchase Add-Ons for My Zurich Motorcycle Insurance?
It is always a good idea to have extra protection for the motorcycle and yourself. Yes, you may buy add-ons. Special perils coverage is advised since it will cover any loss or damage caused by a natural disaster. However, keep in mind that you will have to pay a higher premium.
How Do I Make A Claim with Zurich Motorcycle Insurance?
1. Report the incident.
First, make a call to Zurich's claims department to let them know about the accident. After that, notify the police about what occurred so that they can bring the person responsible to justice. Inform Zurich's claims division right away and provide them with evidence if the third party makes any claims against you.
2. Fill Out and Complete The Claim Form
You must fill out a Claim Form after making the required report and submit it to Zurich within 21 days of the day you were notified, along with any applicable documentation. Send your motorcycle to any repair shop in Zurich to be examined and given the all-clear before repairs are made.
What Are The Coverage Areas For My Motorcycle Under Zurich Motorcycle Insurance?
According to Malaysian legislation, Zurich motorcycle insurance only covers your motorcycle in Malaysia, Singapore, and Brunei. If you want to ride your motorcycle in Singapore, you must obtain coverage against Legal Liability to Pillion (LLP) under Singapore legislation. However, LLP is not protected by this policy, so you will need to acquire Endorsement 108, which covers your liability for Pillion's death or bodily injury.
How Can I Get Further Information on Zurich Malaysia?
You can contact them via phone, email, or fax, or you can visit their website or branch.
Website: www.insuranceinfo.com.my
Address: Mercu 3, No. 3, Jalan Bangsar, KL Eco City, 59200 Kuala Lumpur, Level 23A.
Phone Number: 1300-888-622
Call Centre: CallCentre@zurich.com.my
Fax: 03-2144 1622
Note: Only for customers of Zurich Takaful Motorcycle or Zurich Motorcycle insurance only.
Benefits of Buying Zurich Motorcycle Insurance with Fatberry
Cheap Market Rates
Fatberry simply offers the best deals available, and nothing else! We compare insurance prices instantaneously online, and you may even be eligible for a refund if you find a lower price on another site. If you provide proof that the other quotations are lower, Fatberry will guarantee to repay the difference within 7 working days.
Instant Quote
Do not even worry about finding time to speak with a Zurich sales representative because Fatberry can provide you with a fast quote in just 3 minutes. Furthermore, as an added benefit, receiving a quote from Fatberry is entirely free!
Compare Quotes Easily
Fatberry allows you to compare up to 16 different insurance brands in Malaysia. All it takes is one page to see a comparison of the features and rates of all accessible
___________________________________________________________________________________________________
Fatberry is a comprehensive platform with a wide range of motorcycle insurance in Malaysia where you can buy your preferred car insurance online instantly. You can choose from the available insurance brands and select the plans that suit your needs as well as requirements.
Etiqa Motorcycle Insurance What is Etiqa Motorcycle Insurance? Etiqa Motorcycle Insurance is an insurance firm that offers a full range of Life and...
read more