Best Travel Insurance in Malaysia
Planning on an overseas trip for you and your loved ones with no travel insurance? Whoops, you got to stop there for a moment. We don't want to jinx anything bad to happen but no travel insurance is quite a risk.
We understand that you may be unsure about which is the best travel insurance in Malaysia for you, but don't worry! As always, we've got you covered with our travel insurance comparison in Malaysia. Continue reading to find the best one for you!
What Is Travel Insurance?
Travel insurance protects you financially if you encounter certain problems when travelling or on vacation with your loved ones. They range from little issues like lost, damaged, or delayed luggage to major ones like emergency medical care overseas.
Why Do I Need Travel Insurance?
When we think of holidays, we always think of having peace of mind and protection when travelling. And, certainly, with travel insurance, you'll be able to enjoy both with no worries at all! International travel insurance covers not only lost luggage and medical expenses but also changes in plans, unexpected death or disability. All of these are things that you never know if they will happen or not, but it is always important to be cautious!
How Much Does Travel Insurance Cost?
You might think travel insurance is expensive and is only applicable when travelling overseas – yes, we do get that a lot so you're not alone! But there's good news for you, the price of travel insurance is not as high as most people believe, and it is determined by numerous criteria such as coverage quantity, length, and destination. You can also choose between individual and family travel insurance coverage.
Malaysia provides a broad choice of travel insurance plans with various coverage levels in order to accommodate all sorts of travellers. We will list them out for you from the cheapest travel insurance in Malaysia to the highest price (which is still a good price) in a moment!
Top 5 Travel Insurance in Malaysia
1. MSIG TravelRight Plus Insurance
MSIG TravelRight Plus Insurance is one of the best travel insurance in Malaysia that compensates you for accidents and specified occurrences that occur during your trip within the term of the policy. For example, travel delays, luggage damage or loss, injury, mishaps, and the list continues.
This coverage ensures that whether you are travelling for business or pleasure, you are always protected throughout your trip. You can choose between a short-term policy for a single trip and annual coverage for an infinite number of journeys during the policy year. All Malaysians, Permanent Residents, Non-Residents, Work Permit/Employment Pass Holders, and other lawfully working Malaysians, as well as their dependents, are eligible to apply.
In addition to your TravelRight Plus Insurance Policy, you can choose from the following add-on plans to extend your Travel Insurance coverage:
COVID-19 Benefit – Pays medical expenditures for COVID-19 therapy if you are affected and hospitalised abroad.
Travel Add-On: Alternative Transport Top Up – Pays additional costs for alternative transportation or alternate routes to your following destination if your booked transport is cancelled or delayed for any more than 24 hours abroad.
You can get your travel insurance covered for as low as RM138! Refer here for a more detailed explanation of the benefits of MSIG TravelRight Plus Insurance and here to get your quote with Fatberry!
2. Berjaya SOMPO TravelSafe
A vacation is never enjoyable when you are preoccupied with worries. SOMPO TravelSafe gives you peace of mind when travelling by protecting you from COVID-19* with up to RM500,000 – related issues and more. Make your long-awaited fantasy of a postcard-perfect vacation a safer reality with the cheapest travel insurance in Malaysia for as low as RM52 per plan!
*Only valid for fully vaccinated travellers.
Even after the COVID-19 pandemic, your holiday trip should still be safe and memorable. Although the pandemic may have affected our travel lives and habits, we want you to have the best travel moments possible! But when unforeseen circumstances arrive, the last thing we should be concerned about is the financial burden.
What is Berjaya SOMPO TravelSafe About?
This policy is another best travel insurance in Malaysia that covers anyone travelling overseas (as well as within Malaysia) in the occurrence of injuries, disability, or death caused exclusively by violence, accidental, external, and fairly evident.
This policy also reimburses expenses incurred during the trip as a result of travel problems.
What Will Berjaya SOMPO TravelSafe Cover?
Some of the things that will be covered by Berjaya SOMPO TravelSafe:
Medical, Hospital & Other Expenses up to RM500,000
Travel Curtailment
Emergency Medical Evacuation & Repatriation
Loss of Deposit or Cancellation
Overseas Quarantine Allowance Due to COVID-19
Refer here for a more detailed explanation of the benefits of Berjaya SOMPO TravelSafe and here to get your quote with Fatberry!
3. Zurich Z-Travel Insurance
Zurich Z-Travel Insurance is one of the best travel insurance in Malaysia that covers compensation in the event of accident-related injuries, disability, or death, medical expenditures received as a result of accident or sickness, travel difficulty, and travel assistance for your international trip. This product also offers optional compensation if you become contaminated with Covid-19.
You can select from four (4) distinct levels of cover types:
1. Trip type – single trip, one-way trip, or annual trip.
2. Coverage type – individual cover, individual & spouse cover, family cover, or senior cover.
3. Types of Plan – Silver, Gold, or Diamond.
4. Travel area – Area 1, Area 2, or Area 3.
What Are The Covers/Benefits Provided?
24-Hour Emergency Medical Assistance Benefits
Protection for Amateur Sports Including Scuba Diving, Winter Sports, Bungee Jumping & More
High Medical Coverage
Home Care Benefits
Rental Car Excess
Personal Accident Coverage
24/7 Worldwide Zurich Travel Assistance
Travel Inconvenience Coverage
Optional Covid-19 Add-On
You can get your travel insurance covered with Z-Travel for as low as RM99! Refer here for a more detailed explanation of the benefits of the insurance plan and here to get your quote with Fatberry!
4. Allianz Travel Insurance
Allianz is a well-known name in the insurance industry, as well as one of the best travel insurance in Malaysia. It has upped the bar for the coverage and advantages that travel insurance can provide with its multi-award-winning insurance firm.
Allianz's services are rather clear. You can apply for two of these online: Allianz Travel Insurance and Allianz Flight Care. However, we personally favour Allianz Travel Insurance over Alliance Flight Care because the former provides more complete coverage, both internationally and domestically compared to the latter.
Aside from the standard coverage provided by most insurance companies, Allianz goes above and beyond by providing coverage for funeral expenses, hijacking, terrorism, and — on a lighter note — pet hotel and sports activities like mountain climbing.
What Does Allianz Travel Insurance Covers?
International and domestic travel for your family
Medical costs
Travel or luggage delay
Delays in travel or luggage Emergency medical evacuation and repatriation programme
Death by accident and lasting disability
You can get this plan for as low as RM200! Refer here for a more detailed explanation of the benefits of the insurance plan and here to get your quote with Fatberry!
5. TripCare 360 Takaful
Etiqa Takaful is yet another best insurance in Malaysia that we bring to you. It offers four different types of travel insurance plans, but the TripCare 360 Takaful is the most beneficial, which is why it is so popular.
One feature that will appeal to you about TripCare 360 Takaful is its 25% rebate, which distinguishes it from competitors. It also has a cashless medical benefit that allows you to be hospitalised without having to pay anything. All you need are the Guarantee Letters (GL) and a phone call to the company's 24-hour helpline.
Some other benefits it covers:
Up to RM5,000 for baggage loss and damage, personal money and travel document theft.
Get up to RM100 in compensation for any airline delays.
Terrorist coverage
25% when applied online
Add-ons for adventurous activities
Cashback when you make no claims for the annual plan
If you are wondering how much you would have to pay for the TripCare 360 Takaful, you can click here to get your quote with Fatberry!
Why Should I Buy Travel Insurance with Fatberry?
1. Low Market Rates
Fatberry simply offers the best savings available, and nothing else! We compare insurance costs instantaneously online, and you may even be eligible for a refund if you find a lower price on another site. If you provide proof that the other bids are lower, Fatberry will guarantee to repay the difference within 7 working days.
2. The Quote Is Ready Right Away!
Don't worry about finding time to speak with a sales representative since Fatberry can provide you with a fast quote in only 3 minutes. And, as an added benefit, getting a quote from Fatberry is entirely free!
3. Easily Compare Pricing
On Fatberry, you can compare insurance brands from all across Malaysia. All it takes is one page to see a comparison of the features and rates of all accessible insurance products. That is not difficult; all you need is a few clicks and you are ready to go.
Now, make sure to select a travel insurance plan that suits you the best!
Check the list to determine which travel insurance plan is the perfect one for you:
Destination
Medical
Personal Belongings
Valuables
Sports & Activities
Trip Cancellations
Exclusions
Once they are all checked, you can click here to get your quotations as soon as possible with Fatberry!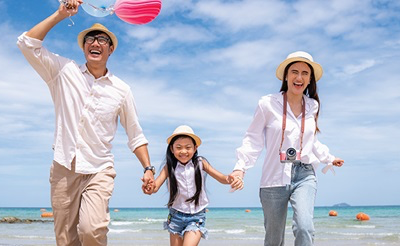 Zurich Travel Insurance Photo: Zurich Malaysia Every year, many people are eager to embark on a journey that will extend their horizons and provide...
read more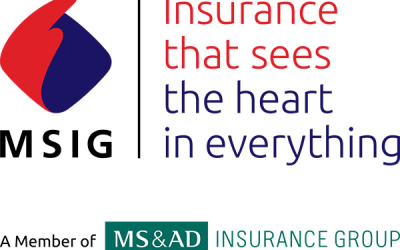 MSIG Travel Insurance Having a presence in 46 countries worldwide, MSIG is a division of MS&AD Insurance Group, the top general insurance brand...
read more