Allianz Car Insurance
Deemed as one of the popular insurance providers in Malaysia, Allianz takes pride in ensuring they meet the demands and needs of all customers. They offer various insurance plans, including car insurance. If you wish to consider purchasing Allianz Car Insurance, read below to learn more about it!
Allianz Car Insurance Plans
At the moment, Allianz only offers one car insurance plan which is the Car & Motor Comprehensive Cover Insurance.
Allianz Motor Comprehensive Insurance
What's Included:
Allianz Road Rangers. You'll be entitled to complimentary service when you require assistance during motor accidents. This helps to enable a smoother experience whenever a claim is made.

Allianz Towing Service. Your vehicle can be towed to the police station as well as to any Allianz Authorised Panel Workshop.

Bodily Injury. There is no limit to this coverage when you cause an accident and get injured.

Damage or loss to your own vehicle. For situations where your car has been stolen or damaged by fire or road accidents.

Damage or loss to your property. For situations where you've caused damage on the road.

Accidental Death. Should there be any unforeseen circumstances where there were fatalities on the road, you'll receive unlimited coverage.
Available aadd-ons
Windscreen damage. For cases when your windscreen gets scratched, broken or cracked.

Accessories for the car. Those who lost their custom rims or stereos.

Special Perils coverage. If your car gets damaged by natural disasters such as floods, it'll be covered.

Coverage for passenger liabilities. This protects against the permanent disablement or death of passengers during road accidents.
Benefits of Allianz Car Insurance
1. Excellent customer service
Allianz takes pride in ensuring that customers are satisfied and are able to handle their enquiries with ease. They value the relationship among customers.
2. Well known in the field
With more than 100 years of experience in the field, Allianz is relatively popular in the industry. This is why we understand the common pain points when it comes to car insurance and are able to come up with the right solutions. 
3. A well-rounded community
Allianz treats customers just like family! They regularly held special events such as marathons or special campaigns to build a community together.  
Why Should You Buy Allianz Car Insurance With Fatberry
1. Fast Process
You don't have to wait more than 24 hours to get your car insurance quote! Instead, you can enjoy comparing up to 16 insurance companies and get a quote in less than 1 minute.
2. Lowest price in the market
With Fatberry, you will get some of the lowest prices in the market! You don't have to spend on expensive insurance plans anymore.
3. Compare car insurance instantly
You don't have to visit each website one by one to choose the right car insurance. From the insurance rates, benefits to add-ons, you'll be able to get a proper overview of each insurance plan from many different insurance companies.
Documents required for Allianz Car Insurance
Check out the documents needed to claim insurance here.
Common F.A.Q for Allianz Car Insurance
1. How do I purchase Allianz Car Insurance?
To buy Allianz Car Insurance, you can do so with Fatberry! You can head over to our website here and wait for our agent to contact you. There's no need to physically head to any location. Simply perform everything online and let us handle everything from there. 
2. Which Allianz Car Insurance should I go for?
At the moment, Allianz Car Insurance only offers one comprehensive car insurance plan for you to choose from. 
3. How do I contact Allianz Car Insurance?
For any enquiries related to Allianz Car Insurance, you can contact their friendly customer service at 1-300-22-5542 or drop them an email at customer.service@allianz.com.my.
 4. Is Allianz Car Insurance for me?
The best way to know whether Allianz Car Insurance is for you would be to consider your requirements and budget before deciding on your preferred car insurance. 
___________________________________________________________________________________________________
Fatberry is a comprehensive platform with a wide range of car insurance in Malaysia where you can buy your preferred car insurance online instantly. You can choose from the available insurance brands and select the plans that suit your needs as well as requirements.
*The content provided is for informational purposes only. Fatberry makes no representations as to the accuracy or completeness of any information on this site or found by following any link on this site. Should you require more information on our products, please refer to fatberry.com or contact us.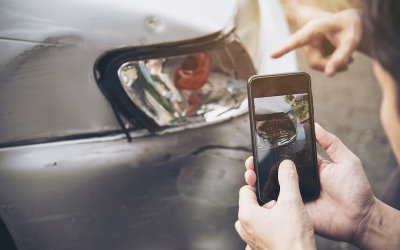 Accident Claim Insurance Road accidents can happen for a variety of reasons, including skidding, entering the opposing lane, negligence, following...
read more