AXA Car Insurance
AXA has been a leading insurance company since the year 1975. Available in up to 57 countries, AXA offers comprehensive protection solutions to businesses and individuals across all areas of general insurance.
AXA Car Insurance Plans
AXA Car Insurance: Smart Drive Enhanced 
Benefits of AXA Car Insurance: Smart Drive Enhanced
Fast claims approval can be done within 3 working days as long as the claims are below RM10,000. 6 working days for claims above RM10,000. Can also be done online which is fast and easy to process & make payments.
Free towing services for any accidents or breakdowns, covered up to 30km.
12-month warranty for repairs when you visit any of the preferred workshops and a 6-month warranty for other panel repairs.
Extra benefits and add-ons such as waiver of betterment, covers for windscreen, and many more.
Lower rates when you have a safe risk profile.
Available add-ons for AXA Car Insurance: Smart Drive Enhanced
Special Perils Coverage. You'll receive protection when your vehicle gets damaged by landslides, storms, flood or other natural disasters.
Passenger legal liabilities coverage. Your drivers will be protected whether the damages are caused by you or your passenger to a third party.
Waiver of Betterment. The cost when your broken or damaged parts are replaced will be covered. It'll also be replaced with brand new original ones.
When Your Sunroof, Window & Windscreen Breaks. The repair cost will be covered.
AXA Car Insurance: Smart Drive Safe
The AXA Car Insurance Smart Drive Safe is actually a smart innovative motor insurance plan which offers a wireless and self-powered Microtag. With the Microtag, you can easily call for help with a touch of a button.
You can connect the Microtag with the AXA SmartDrive Safe app via Bluetooth. When AutomaticDriver Recognition is activated, it'll also help you to stay focused while driving, ensuring safety.
Benefits of AXA Car Insurance: Smart Drive Safe
Offers flood relief up to RM1,500 if your car gets damaged during floods.
Offers key protection for up to RM1,500 if your car key was stolen due to robbery, house break-ins, or theft. The car key should be repaired at an authorised workshop. The complete repair and replacement will be fully covered up to RM1,500.
Offers free emergency towing 24/7 up to 200km if your vehicle encounters any breakdowns or accidents. You can call the hotline service made available 24 hours at 1800-88-1033.
All drivers are covered. If any unnamed driver uses your vehicle, they are able to claim up to RM400 for compulsory excess.
Available add-ons for AXA Car Insurance: Smart Drive Safe
When Your Sunroof, Window & Windscreen Breaks. If your sunroof, window, or windscreen will be covered, including replacements or repairs when accidentally damaged.
Waiver of Betterment. If there are any additional costs to replace the parts which are broken or damaged, they will be completely covered with parts that are new and original.
Special Perils Coverage. Your vehicle will be protected if any damage were to occur such as storms, landslides, floods, or nature-related events.
Legal liabilities of Passengers. Protect yourself if any of your passengers from any legal issues against you when accidents happen under your care.
Legal liabilities to Passengers. Protect yourself against any negligence caused by your passengers against any damage or loss caused to third parties.
Benefits of buying AXA Car Insurance
1. Offers up to 20% discount with self-pay limit.
You can receive up to a 20% discount when you select your self-pay limit while making your claims.
2. Customers' needs are prioritised.
AXA only has one main goal – which is to provide value to their customers. The plans are catered to the needs and requirements of the customers.
3. Covers up to RM175K per car, starting from RM15 a year.
This includes any family member aside from yourself and your passengers.
4. Water damage coverage starts from RM10 a year.
The water coverage covers up to RM5,000 (towing & cleaning) when your vehicle gets damaged by flood.
Benefits of buying AXA Car Insurance with Fatberry
1. Instant quote
Save the time and get a quote in less than 3 minutes! No more waiting to know how much you'll have to pay for your car insurance. You don't have to pay anything to get a quote – it's 100% free of charge!
2. Lowest price guaranteed
Fatberry only offers the best deals around. Get the lowest insurance prices instantly online. You can even get a refund if you spot any lower price on other platforms. As long as you provide proof that the other quotes are cheaper, Fatberry will refund the difference in just 7 working days.
3. Compare insurance with ease
Compare between 16 available insurance brands in Malaysia and choose the right one for you. You are able to see all of the benefits and prices in just one platform – within a few clicks.
How does the AXA Car Insurance Claim work
If you need to contact AXA Roadside Assistance when you encounter an accident or require assistance for any problems with your vehicle, here is a simple guide:
1. Make a call at 1800-88-1033 (AXA Roadside Assistance) for towing services that are linked to one of the panel repair shops.
2. If you encounter an accident, be sure to take a photo of the scene. Inform AXA immediately.
3. You have to report all your accidents to the police in less than 24 hours since the incident.
4. Submit all of the required documents to the panel repair shop in less than 2 days.
5. You can get your claim decision from AXA as soon as possible.
6. Once your claim has been approved, the panel repair shop will repair your car.
What is needed for AXA Car Insurance Claim?
Here are the documents needed upon making an AXA Car Insurance claim:
Copy of vehicle registration/VOC
Copy of NRIC/ID/Passport & driving license of insured or driver
Police report
Car insurance policy/cover note
Common F.A.Q for AXA Car Insurance
1. How do I purchase AXA Car Insurance?
You can purchase AXA car insurance online via Fatberry! All you need to do is key in your details, get a quote, compare the plans and choose the one that's best for you! Then, you'll be instantly covered!
2. Which AXA Car Insurance plan is best for me?
Since there are only two AXA car insurance plans at the moment, simply compare the two plans and see which one meets your needs and requirements.
3. How do I contact AXA Car Insurance?
You can contact AXA through WhatsApp (+603) 2170 8282 or email (customer.service@axa.com.my).
___________________________________________________________________________________________________
Fatberry is a comprehensive platform with a wide range of car insurance in Malaysia where you can buy your preferred car insurance online instantly. You can choose from the available insurance brands and select the plans that suit your needs as well as requirements.
*The content provided is for informational purposes only. Fatberry makes no representations as to the accuracy or completeness of any information on this site or found by following any link on this site. Should you require more information on our products, please refer to fatberry.com or contact us.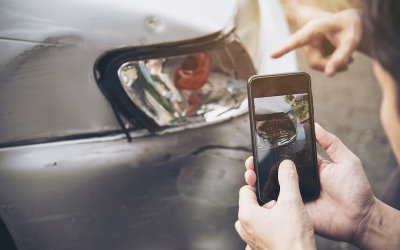 Accident Claim Insurance Road accidents can happen for a variety of reasons, including skidding, entering the opposing lane, negligence, following...
read more