It's been 2 years since we've balik kampung for Hari Raya, but this year there is no more travel restrictions. 
To celebrate finally being able to balik kampung for Hari Raya this year, Fatberry brought back the crowd's favourite RM1 road tax deal and we're extending the promo!
Since it's been a while since we did the RM1 road tax deal, and raya kan sebulan, we're extending the promo until the end of May!
Amidst all the Raya excitement, don't forget your vehicle's condition as well as the expiry dates of your insurance and road tax. Be prepared for a safe journey!
Here's how you can get the RM1 Road Tax:
Enter your postcode, NRIC, and vehicle number to get a list of pricing.
Make sure your car details are correct and choose the best price for your car insurance from the options given.
Choose 'Road Tax' as an add-on and enter our promo code: 1RAYA before you checkout!
That's it! Your policy will be sent via email and the road tax will be delivered to your doorstep.
Terms and Conditions:
1. Valid from 16th April 2022 until 31st May 2022.
2. Max Road Tax rebate from the promo is RM80.
    – Road Tax price at RM80 and below will be adjusted to RM1.
    – Road Tax price exceeding RM80 will have a deduction of RM79 from the total cost.
    – You must renew your car insurance at Fatberry.com website.
3. RM1 Road Tax Promo is excluding the delivery charges.
4. Only applicable for comprehensive insurance.
5. Fatberry reserves the right to amend the Terms and Conditions of this promotion at any time without prior notice.
While you're at it, check out more promo on fatberry.com!
Spread the word, and help out your kawan-kawan that are going to balik kampung too! For more information, head on over to fatberry.com.
*The content provided is for informational purposes only. Fatberry makes no representations as to the accuracy or completeness of any information on this site or found by following any link on this site. Should you require more information on our products, please refer to fatberry.com or contact us.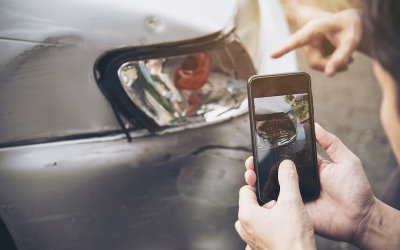 Accident Claim Insurance Road accidents can happen for a variety of reasons, including skidding, entering the opposing lane, negligence, following...
read more