What is Berjaya Sompo Car Insurance?
Berjaya Sompo always puts their customers and employees first! They never quit working diligently to offer the best insurance services for all of its users, with solid financial support, maintaining high – quality from day one!Berjaya Sompo Group is without a doubt one of the most extensive companies when it comes to investing abroad, with an international business network spanning 218 cities in 30 countries and regions, including the Middle East, Europe, North America (including Canada), Asia Oceania Africa, along with Central & South America.
Available Berjaya Sompo Car Insurance Plans
At the moment, there are 2 available Berjaya Sompo Car Insurance Plans:
Berjaya Sompo MotorNow Car Insurance
Berjaya Sompo Private Motor Insurance
Berjaya Sompo MotorNow Car Insurance
Why choose Berjaya Sompo MotorNow Car Insurance? We got you covered as we will be listing all the benefits you can gain from this plan!
Key Benefits:
Instalment Plan with 0% Interest. Maybank, CIMB Bank & Public Bank's credit card customers can choose between 6 and 12 months of 0% interest instalment plans with a payment amount of RM600 (minimum). 
Save money on your car insurance. Why pay extra when you can just save your money? Simply pay for the insurance coverage you require! There is no less or more.
All drivers get free coverage. No nomination is required because all authorised drivers are automatically protected.
Choose your car insurance excess. You can choose to self-pay the additional amount! Larger excess amounts result in a reduced car insurance rate.
Renew your car insurance with JPJ Status Update instantly. With JPJ, the transaction of instant car insurance renewal makes the process as fast as a cheetah!
Rapid approval of car insurance claims and direct settlement of up to RM5,000. Have your car insurance claim reimbursed in 60 minutes or less!
Available Add-ons for Berjaya Sompo MotorNow Car Insurance
Is the windscreen of your car scratched, cracked, or even broken? Even if you claim your NCD, it is safe!
If your vehicle is under 15 years old, purchase this to cover the expense of unlimited towing.
Your car would be protected if there was any damage caused by storms, landslides, floods, or other natural disasters.
Compensation for Assessed Repair Time (CART)
You should be compensated while your car is being repaired following an accident so you'll be able to use the compensation and move around with public transportation.
Berjaya Sompo Private Motor Insurance
Berjaya Sompo Private Motor Insurance is comprehensive car insurance that can cover you and your finances in the event of a car accident, fire, or theft. Furthermore, any hurt or loss you cause to third parties is covered. How confident are you that you may be 100% secure in your driving?
Some situations are unavoidable and we never know what is going to happen in the near future. Ask yourself "How will I keep my car from being stolen while I'm on vacation?" or "What if other drivers are being careless on the road?". Provide your car with the protection it deserves. Get away from the dread of losing your car to a thief, having it ruined in an accident, or causing injury or death to other road users.
Apply for this auto insurance online to avoid wasting your funds in the future! You could pay a small amount now to avoid paying a large sum later.

Key Benefits:
Free towing. 24/7 nationwide towing and roadside assistance up to 200km – If your car is having trouble, you're just a phone call away!
Agreed Value. You will be compensated in accordance with the agreed value in the event of a claim.
Excess from just RM400. Any motor claims filed to Berjaya Sompo would cost you RM400 if you are a new 'P' licenced driver or if you are an uninsured motorist.
Available e-hailing. Drivers who use e-hailing services can reduce their legal and financial risks.
Available Add-ons for Berjaya Sompo  Private Motor Insurance
Your NCD claim is safe even when you claim them for broken, scratched or cracked windscreen!
If your radio or custom rims were stolen, you can make a claim with us without losing your NCD.
If any damage were to occur due to storms, landslides, floods, or other natural occurrences, your car would be secured.
Legal Liability of Passengers
Protect yourself from bodily injuries caused by your passengers.
Legal Liability to Passengers
Protect yourself from any legal action that may be brought against you if an accident occurs while you are driving.
Benefits of Berjaya Sompo Car Insurance
They are transparent about their business procedures by offering stakeholders with relevant and easily available information. They also do it honestly and with the highest ethical standards in all scenarios.
They never stop to look for new methods in order to improve their service to better satisfy the needs of their clients.
Benefits of Buying Berjaya Sompo Car Insurance With Fatberry
1. Cheap Market Rates
Fatberry simply offers the best deals available, and nothing else! We compare insurance prices instantaneously online, and you may even be eligible for a refund if you find a lower price on another site. If you provide proof that the other quotations are lower, Fatberry will guarantee to repay the difference within 7 working days.
2. Instant Quote
Do not even worry about finding time to speak with a Berjaya Sompo sales representative because Fatberry can provide you with a fast quote in just 3 minutes. Furthermore, as an added benefit, receiving a quote from Fatberry is entirely free!
3. Compare quotes easily
Fatberry allows you to compare up to 16 different insurance brands in Malaysia. All it takes is one page to see a comparison of the features and rates of all accessible insurance products. That is not difficult at all; all you need is a few clicks and you are ready to buy your Berjaya Sompo Car Insurance with us!
Common F.A.Q for Berjaya Sompo Car Insurance
1. Which Berjaya Sompo Car Insurance plan is better for me?
We recommend that you read over all of the available vehicle insurance alternatives before making your purchase. Evaluate the advantages and disadvantages of various auto insurance coverage. If you require additional support, the friendly Fatberry team will gladly assist you!
2. What are the rates of Berjaya Sompo Car Insurance?
Kindly reach Fatberry's helpful team for a quick, instant quote!

3. How do I purchase Berjaya Sompo Car Insurance?
Everything is literally at your fingertips! Berjaya Sompo Car Insurance is easy to purchase. You only need to browse our website and place your order! There is no need for long queues or tangible paperwork. Click here to request a free quote!
4. How can I contact Berjaya Sompo Car Insurance?
If you are in Malaysia, you can reach them at 1 800 889 933. However, if you are overseas, you can call +603 2170 7300 for any inquiries regarding Berjaya Sompo Car Insurance!
___________________________________________________________________________________________________
Fatberry is a comprehensive platform with a wide range of car insurance in Malaysia where you can buy your preferred car insurance online instantly. You can choose from the available insurance brands and select the plans that suit your needs as well as requirements.
*The content provided is for informational purposes only. Fatberry makes no representations as to the accuracy or completeness of any information on this site or found by following any link on this site. Should you require more information on our products, please refer to fatberry.com or contact us.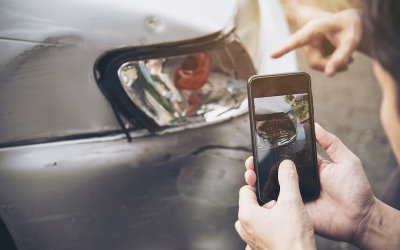 Accident Claim Insurance Road accidents can happen for a variety of reasons, including skidding, entering the opposing lane, negligence, following...
read more