Time to renew your car insurance and road tax? Fatberry.com is where you can get the best car insurance @ Malaysia!
Launched back in 2017,  Fatberry was created from the idea of providing convenience to vehicle owners because there were no easy ways to compare and purchase insurance online in Malaysia. 
We started off as an online insurance aggregator platform, which focuses on offering multiple insurance products via quotes online but eventually improved and developed innovative ideas to further revolutionise the online insurance purchase experience.
Today, with the integration of API with multiple insurers, you can easily compare insurance products, customise quotes, and purchase the most suitable insurance offering instantly at Fatberry! 
See Also: Best Car Insurance in Malaysia (2022)
You may be asking, "Why should I pick Fatberry and not other car insurance comparison platform like Bjak, PolicyStreet, or Saat & Car Insure by Touch N' Go?"
For starters, you can compare 15+ different popular insurers to get the best price with Fatberry. Fatberry does not only offer insurance renewal for cars and motorcycles, but also Covid-19 insurance!
(Psst: Travel Insurance coming soon 😉) In the near future, Fatberry may even be including home insurance to cover mishaps like fire, flood, and more.
Follow us on our socials to be the first one to know!
Not only does Fatberry have a variety of different products you can choose from within a platform, the process to get yourself registered or renewing your insurance is so simple!
All you have to do to renew your insurance on Fatberry.com is: 
Key in your name, IC number (Company Reg. Number for company vehicle), vehicle registration number, location postcode, and your contact details.

Select your vehicle variant.

Type in your personal detail one more time for us to get your quotation right.

Compare and choose your preferred insurer.

Choose your add-ons and type in promo code. (Always check out the Latest Happenings section!)

Pick your preferred payment method and all you have to do next is wait for your road tax to be delivered right at your doorstep.
Fatberry is not only user-friendly but we also try our best to keep our service top-notch. Your payment process is guaranteed to be 100% safe!
If you don't believe that we can provide you with the lowest price coverage, you could even get a refund in the price difference! Of course, the steps to get the refund is also made simple:
Compare – Screenshot the competitor's advertised price or insurer's quotes after making a purchase.

Submit – Email the proof to our customer service within 3 working days.

Refund – If you are eligible, Fatberry will refund the difference to you within 7 working days.
Check out other amazing stuffs on Fatberry.com:
Renew your insurance now before it's too late!
*The content provided is for informational purposes only. Fatberry makes no representations as to the accuracy or completeness of any information on this site or found by following any link on this site. Should you require more information on our products, please refer to fatberry.com or contact us.

car insurance malaysia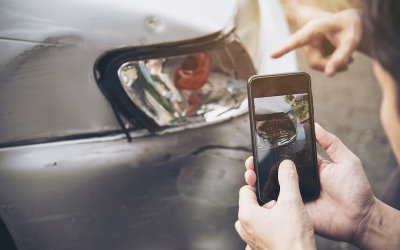 Accident Claim Insurance Road accidents can happen for a variety of reasons, including skidding, entering the opposing lane, negligence, following...
read more