How To Check Car Insurance in Malaysia
Owning a car is a dream come true for most of us, the fact that we can go anywhere we want with family and friends to either do something special like a vacation or daily activities. As fun as it sounds, don't forget there are responsibilities you must take up if you are a car owner. Renewing your car insurance annually is vital because it could protect you against any unwanted accidents that might happen in the future.
One of the most important details of car insurance is its expiry date. You need to know when to renew your car insurance because if you drive around with an expired insurance policy, you could get an RM300 fine from JPJ. Let us share with you how to check car insurance in Malaysia!
Check Car Insurance Expiry Date Online
There are two documents that you could check for your car insurance expiry date, it's either in your car insurance policy or cover note document.
If you have misplaced the documents and are in need of the information, worry not! You can check your car insurance expiry date online using MyCarInfo for free.
Step 1: Fill in your details at MyCarInfo
1. Visit MyCarInfo and click NCD Enquiry
2. Key in your car plate number & NRIC number of the car owner
3. After you filled in the details, click the button "Get My NCD Report"
Please note that if your car is registered under a company, you'll need to enter the company registration number.
You can also check car insurance details for any other vehicle including motorcycles and rented vehicles; the best thing is this service is free of charge!
Step 2: Check the car insurance expiry date
You are done! You can refer to the "Current Policy Period of Cover" to find out your current insurance cover period.
Apart from checking the insurance expiry date, you'll also be able to check other useful information about your car insurance such as:
1. Next No Claim Discount (NCD) percentage
2. Next NCD effective date
3. Current NCD percentage
4. Current NCD effective date
Check Car Insurance Expiry Date Offline
If you are not familiar with checking statuses online, don't worry, we got you!
There are two easy steps to check your car insurance expiry date offline:
1. Check your insurance cover note document
2. Call your insurance agent or company
Below is a list of contact numbers of insurance companies in Malaysia for your future reference:
1. Allianz – 1 800 22 5542
2. Tokio Marine – 1 800 88 1301
3. MSIG – 1 300 88 0833
4. Zurich – 1 300 88 6222
5. Liberty – 1 300 88 5005
6. Lonpac – 1 300 88 1138
7. Pacific & Orient – 1 800 88 2121
8. RHB – 1 300 88 0881
9. MPI Generali – 1 800 22 2262
10. AIG – 1 800 88 8811
11. Kurnia – 1 800 88 3833
12. AXA – 1 800 88 1033
13. AmAssurance – 1 800 88 6333
14. AIA – 1 800 88 8733
15. CHUBB – 1 300 88 0218
16. Berjaya Sompo – 1 800 18 8033
17. Takaful Malaysia – 1 800 88 8788
18. Etiqa Takaful – 1 800 88 6491
19. Takaful Ikhlas – 1 800 88 1186
Check the quality and service of the insurance company
Spending your investment on the right insurance company will help you to be prepared for any circumstances in the future.
There are a few factors that you could take note of in order to know if you are choosing the right insurance company such as:
1. Choose an insurance company that has dedicated and smart workers that would take responsibility for assisting inquiries with a fast response.
2. Upon choosing the insurance company, you should also take note of the available panel workshops. Choose the one that provides various panel workshops in many locations so that it's easier for you to send your car.
Check benefits given by the insurance company
One of the essential benefits that could define a good insurance company is when they provide a contact number of a third party (such as a tow truck company) that could assist you whenever your car breaks down in the middle of the road. Usually, an excellent insurance company won't charge you for any tow services given and it is of course depending on your location and distance.
The Key Takeaway
To conclude, checking your car insurance before and after purchasing them would help you understand your rights as a customer and at the same time, help you to avoid any unwanted matters in the future. Let's be smart car owners!
___________________________________________________________________________________________________
Fatberry is a comprehensive platform with a wide range of car insurance in Malaysia where you can buy your preferred insurance online instantly. You can choose from the available insurance brands and select the plans that suit your needs as well as requirements.
*The content provided is for informational purposes only. Fatberry makes no representations as to the accuracy or completeness of any information on this site or found by following any link on this site. Should you require more information on our products, please refer to fatberry.com or contact us.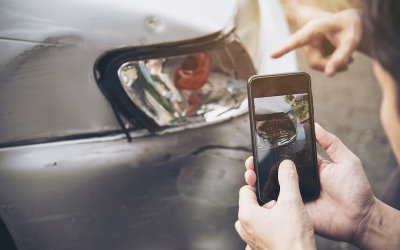 Accident Claim Insurance Road accidents can happen for a variety of reasons, including skidding, entering the opposing lane, negligence, following...
read more