What is Etiqa Car Insurance?
In Malaysia, Etiqa is an established insurance provider that was founded in 1989. For many Malaysians, having auto insurance used to be a matter of principle. Yet there are additional choices you can make with Etiqa like life insurance and services related to wealth management.
Etiqa Car Insurance helps to protect your family from financial risks when unforeseen events occur on the road here in Malaysia.
Available Etiqa Car Insurance Plans
For the time being, there are 3 available Etiqa Car Insurance plans in Malaysia:
Motor Takaful
Motor Insurance
Etiqa Comprehensive Private Car Takaful
Motor Takaful Plan
Etiqa Motor Takaful Plan ensures that you will be covered for any accidents, damages, or theft to your vehicle, especially now that we offer Shariah-compliant plans. Furthermore, we have add-ons that will help you live with a peace of mind.
Key Benefits:
10% Rebate. When renewing online, you can get a rebate of up to 10% off your NCD!
Agreed Value. You will be compensated for any claims in accordance with the agreed-upon value.
Coverage for all licensed drivers. Finding or paying for a named driver is not something you need to worry about. Your auto insurance covers all of your licensed drivers!
Motor Insurance
With the Etiqa Motor Insurance plan that covers you in any situation, you can relax and drive with full confidence!
Key Benefits:
Nil Excess. When you file a claim, there is no claim excess (only for drivers aged 21 and above). As a result, in the event of an accident, you won't be responsible for covering all of the repair costs.
10% Rebate. You can renew online and grab the opportunity to receive a 10% rebate of your NCD!
Emergency road assistance available round-the-clock. Quick response and resolutions to all claims you made in just a blink of an eye! And it is 24/7 too!
Available Add-ons for Berjaya Sompo MotorNow Car Insurance
30% in cash back when you add the Drive Less Save More feature. 
You will get 30% cash back when you drive less with Etiqa! Click here to learn more. 
* ONLY applicable for Motor Insurance.
Personal Accident Coverage Oto 360.
Ask your passengers for insurance that will cover medical costs, death, or incapacity to make sure they are also taken care of. Click here for more information.
Your car's windscreen scratched, cracked, or even broken? Your NCD is safe even when claimed!
Your entire car can be repainted without additional cost, and accident-damaged parts can be replaced with new spares with terms and conditions.
Child car seat financial assistance.
Get up to RM500 in reimbursement for repairing or replacing any child car seats that have been affected by an accident, flood, fire, or theft.
Your car's smart key can be replaced for up to RM3,000 if it is lost, stolen, or broken.
If you are in an accident, receive cash in addition to your claims payment.
Weathers and riots damaged. 
In times of danger from nature and riots, you can protect your car with us! We will help to get your car back. 
Compensation for Loss of Use (CLU) & Assessed Repair Time (CART).
When your car is being repaired after an accident, you should receive compensation. Click here to study more.
Etiqa Comprehensive Private Car Takaful
Your car is protected from accidents with Etiqa Comprehensive Private Car Takaful, even if they're brought on by a mechanical issue or depreciation!
This Takaful auto insurance also offers protection against fire, blasts, theft, and break-ins, as well as third-party compensation for any harm, loss of life, or property damage.
Key Benefits:
Free drivers. When your car is a wreck and you need a drive home, we are always here for you.
Free towing. Nationwide towing and roadside assistance available 24/7 up to 200km – Flat tyre? You are only one call away!
Agreed Value. You will be compensated in accordance with the agreed value in the event of a claim.
Available Add-ons for Etiqa Comprehensive Private Car Takaful
Along with your Etiqa Comprehensive Private Car Takaful policy, you may choose to purchase these premiums or add-ons:
Your car's windscreen scratched, cracked, or even broken? Your NCD is safe even when claimed!
If your radio or custom rims were stolen, you can make a claim with us without losing your NCD.
If any damage were to occur due to storms, landslides, floods, or other natural occurrences, your car would be secured.
Strike, Riot and Civil Commotion.

 
If there is property loss or damage brought on by strikers or individuals involved in labour unrest, riots, or other civil unrest, we got you covered.
Legal Liability to Passengers. 
Defend yourself from any legal actions brought against you when accidents occur while you are driving.
Compassionate Flood Expenses. 
You do not have to worry when your car is stuck in a flood because we are here to save the day.
Benefits of Buying Etiqa Car Insurance
These benefits will make you want to buy Etiqa Car Insurance! Not because they offer the lowest premiums, but it's worth a look. 
Claims that are efficient and professional.
The Etiqa's team is available to assist you and will go to great lengths to ensure that their claims are handled in a blink of an eye. They understand that everyone's circumstance differs so worry not, Etiqa team will come to the rescue! 
Multi-award winning products and services.
Etiqa was recognised for providing exceptional insurance products and services. They have won multiple honours from various organisations, including iBanding, which recognised them Best Motor Takaful Provider 2019 and Best Family Takaful Provider 2019.
Local expertise with worldwide experience.
They are Maybank Group's first local insurance and later gained access and knowledge in worldwide markets as a result of their collaboration with Ageas!
Etiqa Car Insurance offers two separate premiums (add-ons): Drive Less Save More and Oto 360 Personal Accident Insurance. 'Drive Less Save More' plan offered consumers to save up to 30% cash refunds for driving less, while Oto 360 Personal Accident Insurance add-on paid for medical bills and financial losses caused to accidents for both driver as well as the passengers.
Customer service and Emergency Road Assistance is provided around the clock.
When you have queries or problems with your Etiqa Car Insurance, all you have to do is call Etiqa and they will assist you immediately in no time. If you require towing, Etiqa offers a 200km complimentary towing service.
Benefits of Buying Etiqa Car Insurance with Fatberry
1. Low Market Rates
Fatberry only provides the greatest discounts available and no other than that! We instantly compare insurance prices online and in fact, you may even be eligible for a refund if you find a better price on another platform. Fatberry will guarantee to refund the difference in 7 working days if you produce proof that the other quotations are lower.
2. Quote is Prepared Right Away!
Do not worry about having to find free time to get on call with an Etiqa sales professional because with Fatberry, you can obtain an instant quote in just 3 minutes. And a bonus point, receiving a quote from Fatberry is completely free!
3. Compare quotes easily
Up to 16 different insurance brands in Malaysia are available for you to compare on Fatberry. All it takes is one page and you are able to see the comparison between the features and prices of all available insurance policies. It is not hard at all as all you need is a few clicks, and you are good to go.
Common F.A.Q for Etiqa Car Insurance
1. Which Etiqa Car Insurance plan is the best for me?
Before making your purchase, we recommend that you look over all of the available vehicle insurance options. Compare the benefits and rates of various auto insurance policies. If you require extra assistance, the friendly crew at Fatberry will be happy to help!
2. What are the rates of Etiqa Car Insurance?
Simply contact Fatberry's helpful team for a fast, instant quote!
3. What are the differences between Motor Takaful and Motor Insurance?
You may wonder what differs between Insurance and Takaful and worry not because we got you!
With Motor Insurance, risk is transferred from an individual or corporation to a third party. On the other hand, Motor Takaful would be shared with all participants – every person donates into his/her own private fund should he/she incur loss after an accident; any sum reached up until that moment will be refunded proportionally.
4. How do I purchase Etiqa Car Insurance?
Everything is just at the tips of your fingers! Etiqa Car Insurance is simple to obtain. All you need to do is go to our website and make your order! No waiting lines or physical documentation necessary. Click here to get your free quotation!
 5. How can I contact Etiqa Car Insurance?
You can contact them directly at 1-300-88-1007/03-27804677 or email them at claims@etiqa.com.my
___________________________________________________________________________________________________
Fatberry is a comprehensive platform with a wide range of car insurance in Malaysia where you can buy your preferred car insurance online instantly. You can choose from the available insurance brands and select the plans that suit your needs as well as requirements.
*The content provided is for informational purposes only. Fatberry makes no representations as to the accuracy or completeness of any information on this site or found by following any link on this site. Should you require more information on our products, please refer to fatberry.com or contact us.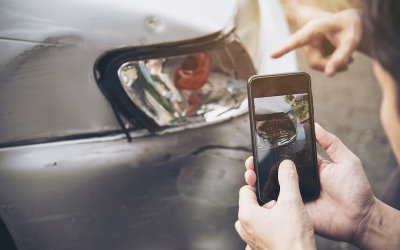 Accident Claim Insurance Road accidents can happen for a variety of reasons, including skidding, entering the opposing lane, negligence, following...
read more