Great Eastern Car Insurance
What is Great Eastern Car Insurance?
According to PDRM, Malaysia had 402,626 traffic accidents, with 4,378 deaths only in the year 2022 (from January to September 2022). As a fellow Malaysian, are you worried about the increasing amount of car-related accidents and mishaps? Worry no more as Great Eastern car insurance brings to you the security and guarantee that you need!
Great Eastern Car Insurance's mission since 1908 is to safeguard you from life's uncertainties and to help you prosper with financial independence. Focus on things that matter and go forward in your life with no stress and security with Great Eastern's innovative products and solutions!
Available Great Eastern Car Insurance Plans
Great Eastern provides two car insurance plans just for you. The car insurance plans that are available are Motor Insurance and Easi-Drive 2 insurance plans.
Motor Insurance
Motor insurance is a comprehensive car and vehicle insurance policy. This plan gives you extra protection that will keep you safe on the road! Some of the key advantages that you can get through this Great Eastern car insurance plan are as follow:-
Third-party cover. This plan protects you from complaints made against you for physical injuries or fatalities caused to others (third party). Apart from that, you can also keep yourself safe from loss or damage to third-party property caused by your vehicle's use.
Comprehensive cover. You can certainly benefit from this plan as it provides the most comprehensive coverage! The situations that are included under this plan are third-party physical injury and death, third party property loss or damage and accidental loss or damage to your own vehicle due to fire, theft, or damage.
Third-party, fire and theft cover. Protect yourself from third-party physical injury and death claims, third-party property loss or damage claims and accidental loss or damage to your own vehicle due to fire or theft with this motor insurance plan.
Additional Benefits of Motor Insurance
Windscreen damage. The windscreen of your vehicle is the most vulnerable part of your car. With the premium Great Eastern car insurance plan, you can be certain that you can repair or replace your damaged windscreen easily!
Flood, landslide and storm-related damage. The risk of flood, landslide and storm-related damage should not be underestimated as it may have major financial consequences, especially to your car. You can claim any damages caused by these natural disasters with the help of the premium Motor insurance plan.
Strikes, rioting, and civic unrest are all covered. Strikes and rioting are some of the most unexpected things that may occur in your place, even in a safe country like Malaysia. You can easily claim your insurance through the premium Great Eastern car insurance plan if your car faced any damage due to strikes or riots.
Passenger liability insurance. It refers to the protection against legal liability for a passenger's death or bodily injury as a result of your fault. You will get 25% of the third-party premium plus which is an extra RM 10.00 per seat (If the seating capacity exceeds 5).
Passengers' legal responsibilities. This refers to you having limited coverage for any legal culpability for the death or bodily harm of a passenger caused by your carelessness. The extra protection is merely RM 7.50 per car under this Great Eastern premium insurance plan.
Vehicle attachments are lost or damaged. You don't have to worry in a situation where your car's attachments are lost or damaged as the Motor insurance plan will cover 15% of the value of vehicle accessories in the event of loss or damage.
NCD assistance is being extended. No Claim Discount (NCD) which has been a reward to commend you for driving safely will be extended with this Great Eastern premium insurance plan. You can get up to 15% NCD discount just by taking the premium for RM50!
Compensation for the estimated repair time. You can claim this compensation if your car is damaged and has to be repaired. The aggregate days of a claim for this additional benefit are 7, 14, or 21 days with a 10% extra premium for the aggregate total covered.
Easi-Drive 2
Medical and surgical treatment. Cover all your medical and surgical costs up to the insurance limit with Easi-Drive 2 Great Eastern car insurance plan. If you've obtained Western medical care before receiving any traditional treatment, you can also get up to RM25 each visit and a maximum of RM250 per accident for traditional therapies.
Vehicle assistance programme. This insurance plan gives 24-hour emergency towing and roadside repairs up to RM300 per accident. It also covers car replacement assistance. Furthermore, this splendid plan also covers hotel accommodations as a consequence of accidents, as well as references to recognised service or repair facilities.
Cash allotment for hospital confinement. If you are admitted to a hospital for more than 24 hours for medical treatment, you will be given a cash allowance of RM200 per day for a maximum of 60 days.
Additional Benefits of Easi-Drive 2
Personal items are lost or damaged. Usually in an accident, personal items are easily lost or damaged. You can claim the money for all that just by adding a premium to your Great Eastern Insurance plan (Easi-Drive2). We will pay for the insured person's personal possessions, including watches, pens, and jewellery (up to RM250 per accident).
Accidental demise and long-term disability. Compensation for death and permanent disability will be provided in line with the selected plan.
Allowance for a guardian. We will pay the parent or guardian (RM50 each night for a maximum of 60 nights). This can happen under a condition where the passenger is a kid who got injured in an accident and is sent to the hospital.
Funeral allowance. Similar to accidental demise and long-term disability, premium benefits of Easi-Drive 2 include payment for funeral allowance in the case of the insured person's death in line with the chosen plan.
Dental care and cosmetic surgery. Another additional benefit of the premium Easi-Drive 2 Great Eastern Insurance plan is it provides coverage for corrective cosmetic surgery (head or neck). It also covers treatment of injury or damage to your natural teeth (up to the insured amount).
Car rental and travel expenses. Great Eastern will reimburse you for a daily cash amount for car rental or daily travel expenses (up to seven 7 days) depending on the plan you have chosen. This can only happen under the condition of your car being damaged in an accident while travelling inside Malaysia and has to be repaired for up to 3 days.
Hotel accommodation. Great Eastern will pay up to RM500 per night to stay at a hotel located in the town nearest to the site of the accident if an accident occurs. Great Eastern will also pay you if the accident immobilises your car while you are going more than 100km from your home.
Benefits of Buying Great Eastern Car Insurance
Why should you spend your time, money and energy on purchasing Great Eastern Car Insurance? It is simply because of the unique benefits that you can gain from this insurance company. Here, we will discuss the benefits of buying Great Eastern car insurance which includes 24 hours roadside services, UPGREAT Royalty programmes and being widely popular for the quality and trust among Malaysians.
1. 24 Hours Roadside Services
Great Eastern Car Insurance provides 24 hours roadside services just for you. So, if you're having trouble because of unanticipated situations such as a breakdown you can always call Great Eastern to help you!
2. UPGREAT Royalty Programmes
Your one-stop rewards hub offers food, leisure, and retail incentives to make any day GREAT! The programme includes Instant Offers, Play and Win, Loyalty Cards and Gift Rewards. Great Eastern is the first insurance provider that started a reward programme for their customer!
3. Widely popular for the quality and trust among Malaysians
Great Eastern Insurance is certainly very popular in Malaysia and because of that, the credibility of the company is also high. The company was recognised as "The Oldest and Largest Life Insurer" in Malaysia by The Malaysia Book of Records in 1998. Great Eastern continues to set new benchmarks as an innovative industry leader as Malaysia's most reputable life insurer and you can always rely on Great Eastern for quality products and services!
Benefits of Buying Great Eastern Car Insurance with Fatberry
There are several benefits of buying Great Eastern car insurance with Fatberry and you can read on to know those benefits!
Registered and Licensed Insurance Agent. You can confidently purchase your Great Eastern car insurance from Fatberry since it is a recognised and licenced insurance agency!
Lowest Price Guarantee. You can easily compare and it will be easy to get the best price for the Great Eastern car insurance at Fatberry! Fatberry also exclusively offers the greatest discounts on the market with savings of up to RM500.
Available 24/7. After a long day of work, you can take your own sweet time to check out the insurance options available at our Fatberry website. This is because Fatberry provides a fast quotation of insurance in three simple steps, regardless of the time or day!
Common F.A.Qs Great Eastern Car Insurance
What is the eligibility of Easi-Drive 2 Great Easter car insurance plan?
The eligibility is as follows:
Protection for anyone from 15 days to 80 years old.
Exclusions for things like war, terrorism, strike, riot, and civil commotion, accident caused by suicide or attempted suicide, childbirth.
Exclusions for injuries sustained while the vehicle is being used for hire, racing, road rallies, speed-testing, or other illegal activities.
Exclusions for injuries sustained while you as the driver or the driver of the vehicle is intoxicated by drugs or alcohol and without having a valid driving licence.
How to get a free quotation for Great Eastern car insurance?
There are two steps involved in getting the free quotation. First, you must send an email to gicare-my@greateasterngeneral.com with your contact information. You must send details such as model, volume capacity, vehicle identification number and year of production of your car. You should also give them details about the type of coverage and additional benefits (if any) that you want. The next step is to wait patiently and you will receive your quote within 24 hours.
How can I get in touch with Great Eastern Towing?
You may reach Customer Service at 1300-1300 88. Our improved Interactive Voice Response System (IVRS) is available to help you at any time!
___________________________________________________________________________________________________
Fatberry is a comprehensive platform with a wide range of car insurance in Malaysia where you can buy your preferred car insurance online instantly. You can choose from the available insurance brands and select the plans that suit your needs as well as requirements.
*The content provided is for informational purposes only. Fatberry makes no representations as to the accuracy or completeness of any information on this site or found by following any link on this site. Should you require more information on our products, please refer to fatberry.com or contact us.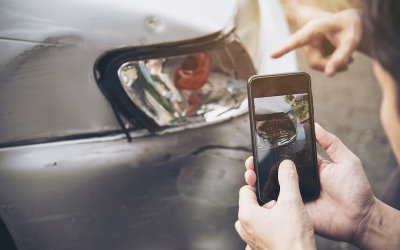 Accident Claim Insurance Road accidents can happen for a variety of reasons, including skidding, entering the opposing lane, negligence, following...
read more