Kurnia Car Insurance
What Is Kurnia Car Insurance?
Kurnia Car Insurance was founded in 1978 and it has a long track record of achievement and success up until now. It is currently one of Malaysia's preferred motor insurers. Currently, they provide general auto insurance to nearly four million customers across the country!
Available Kurnia Car Insurance Plans
The three types of plans offered by Kurnia Car Insurance at the moment are Private Car Comprehensive, Auto365 Comprehensive Plus, and Uto365 Comprehensive Premier.
Kurnia Car insurance plans provide standard coverage for fire and theft, third-party liability, and accidents.
Private Car Comprehensive
Free Towing For 24/7. It won't be a concern of yours to obtain your car back from the mechanic. You may relax knowing that even an indefinite distance is covered because they provide some of the most extensive free towing benefits in their sector!
24-hour Roadside Emergency Assistance. Road emergency situations can happen anywhere and at any moment. If this occurs, Kurnia Auto Assist is available to assist you with their first-rate service at all times wherever you are in Malaysia!
Additional Drivers' Names. You can add the name of another driver to the policy. For the second name, it is free!
Term of Workmanship Warranty. For repairs made at their automobile panel workshops, Kurnia offers a 3-year warranty. This means that if you have a comprehensive policy, you may relax knowing that they will pay for your repair!
Auto365 Comprehensive Plus
All Drivers Are Included. You don't need to pay an additional fee for a named driver or an uncovered amount of overage.
Towing Assistance. When your car breaks down, a great service called breakdown towing takes over. In West Malaysia, they are able to tow vehicles up to 100km, and 60km east of that as well.
Flood Relief Compensation. You will receive an RM500 allowance as compensation if flooding damages your vehicle.
Cover for KeyCare. Kurnia ensures that you can resume driving in as little time as possible. For any car key(s) lost due to burglary, theft, or home invasion, they will pay up to RM500!
Theft Through Windows. If you lost something in your car, you will receive RM500 in compensation!
Fees For Ambulance. They will compensate you up to RM500 if you require an ambulance.
Repaired Work Is Covered By A Warranty. 3 years of warranty coverage for repairs made to your car by their skilled mechanics at panel shops.
Uto365 Comprehensive Premier
This plan offers two additional coverages that other plans do not offer in addition to fully covering all benefits in "Auto365 Comprehensive Plus" and "Private Car Comprehensive."
Unintentional Damage. This policy covers unintentional damage to your vehicle, including damage from falling trees.
Theft Attempt. Any repairs required for your car as a result of an attempted theft are covered by the policy.
Premium/Add-Ons
Any Repairs Required For Your Car As A Result Of An Attempted Theft Are Covered By The Policy. In case your windscreen is broken, Kurnia provides coverage without compromising your NCD.
Special Perils. The costs associated with natural catastrophes, such as floods, typhoon, and hurricane events, along with storms or landslides, will be covered by your policy.
Compensation for Assessed Repair Time (CART). You will be given money to help with the cost of repair if it takes longer than expected after the projected time before the repair is assessed.
Endorsement for Private Hire Cars (e-Hailing). You may feel secure knowing that your car and everyone inside it are safe thanks to Kurnia's Private Hire Car (e-Hailing) Endorsement.
Legal Liability to Passengers. This policy covers protection for drivers and passengers from fatalities or permanent disabilities resulting from motor vehicle accidents.
Legal Liability to Passengers. If your negligence results in passenger injuries, you won't have to worry about the bother of handling these issues alone thanks to this coverage!
Strike, Riot & Civil Disorder. When a strike, riot, or other civil disturbance damages your car, you can receive compensation.
Absence of Improvement. If there is a medical emergency, this coverage will pay for your expenses. This also covers 12-month accidental death compensation and new identification cards!
Benefits of Buying Kurnia Car Insurance
1. Trustworthy Since 1978
One in seven cars across the country will have coverage because of Kurnia, a company with an ambitious mission. They have experienced numerous changes, and today they proudly serve more than four million general insurance policies across the nation!
2. Large-Scale Support System
Their business offers the best customer service around. They are ready to serve you with a vast network of more than 30 branches, 6,000 agents nationally, and online channels!
3. Kurnia Auto Assist Available 24/7
Kurnia Auto Assist is available anytime, wherever in Malaysia, to assist you in the event of any road emergencies.
Benefits of Buying Kurnia Car Insurance with Fatberry
1. Lower Market Rates
Fatberry just offers the biggest savings possible, nothing else! We compare insurance costs online immediately, and you might even be entitled to a refund if you discover a lower price on another website. If you can show that the other quotations are less expensive, Fatberry will guarantee to repay the difference in 7 working days.
2. Instant Quote
You won't need to worry about finding time to speak with a Kurnia sales representative because Fatberry allows you to acquire a fast quote in just three minutes. And as an added plus, requesting a quote from Fatberry is cost-free!
3. Compare quotes quickly
You may compare up to 16 different insurance brands in Malaysia on Fatberry. With Fatberry, you will get to compare the features and costs of every insurance policy that is currently offered on just one page. Since you just need to make a few clicks, it is quite simple!
Common F.A.Q for Kurnia Car Insurance
1. What is Kurnia Insurance, exactly?
With their automobile comprehensive protection plan, Kurnia has you covered! Protecting against theft, fire, and accident-related damage. In order to ensure that no one is left out in the cold by their broker, coverage is also offered for your liabilities in the event of third-party injury or death as well as damage to another party's vehicle.
2. What differentiates Auto365 Comprehensive Plus from Uto365 Comprehensive Premier?
All of the benefits in Auto365 Comprehensive Plus are covered by Uto365 Comprehensive Premier, which also adds coverage for two more benefits: unintentional damage and theft attempt damage.
3. How can I pick the right Kurnia Car Insurance add-on package for me?
Choose the package that best suits you by comparing the advantages of the three available options. You can always reach out to us, and we'll give you suggestions on how to pick the best plan for you.
4. How can I buy Kurnia Car Insurance online?
Kurnia Car Insurance is available online at their website. Click here to find out more!
5. Where can I learn about Kurnia Car Insurance renewal?
You may go to their website here and if you have any inquiries, just talk to us and we'll do our best to help you.
6. How can I contact Kurnia Insurance?
They can be reached by phone at 1800-88-3833 or by email at customer@kurnia.com.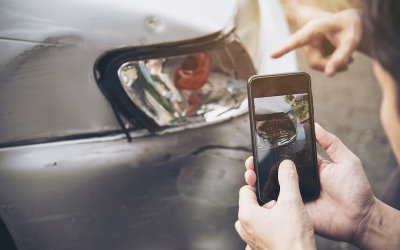 Accident Claim Insurance Road accidents can happen for a variety of reasons, including skidding, entering the opposing lane, negligence, following...
read more