Lonpac Car Insurance
What is Lonpac Car Insurance?
Established in 1962, Lonpac evolved to become one of the most recognised providers of insurance in Malaysia. Their success is due to the wide range of insurance products and exceptional customer service provided by Lonpac such as Lonpac car insurance where you can choose different kinds of car insurance plans that are designed to match your needs! At Lonpac, they are dedicated to putting their consumers first in all circumstances.
Available Lonpac Car Insurance Plans
Lonpac has two car insurance plans which are Private Car Secure- Comprehensive and Private Car Secure – Third Party, Fire & Theft.
Private Car Secure – Comprehensive
Assurance and ease are the primary goals of this particular Lonpac car insurance. Comprehensive coverage allows you to claim both your own car damages and the other person's repair costs. With this plan, you get the necessary security for your car together with the peace of mind that you deserve!
Below are some of the situations where the private car secure (comprehensive) plan will give you the protection you need.
Overturning and collision by accident. Being one of the most common situations of car insurance claiming, Lonpac offers you protection during situations like this.
Impact damage caused by falling objects. Your car will be insured under this plan if it is damaged by falling items. The amount covered is limited to up to 25% of the sum insured if it is caused by a natural calamity.
Explosion, fire, or lightning. Extreme situations such as explosion, fire or lightning are all covered by Lonpac comprehensive car insurance.
Burglary, housebreaking or theft. Are you worried if your car will be stolen? Get rid of the fear and be stress-free with Lonpac car insurance private car secure plan as it provides you protection from burglary, housebreaking or theft of your car!
Malicious act damage. Malicious act damage which refers to any unintentional damage to the car caused by a third party will also be covered with this Lonpac car insurance plan.
Third-party liabilities. Situations of bodily injury or death and any event of property loss or damage will be covered as third-party liabilities. It will also be part of the private car insurance plan.
24/7 roadside assistance (e-assist). In the case of a roadside emergency, this plan protects you 24/7, wherever and whenever in Malaysia!
A 6 months repair warranty. Get a repair for your damaged vehicle through this Lonpac car insurance plan as it provides you with a 6 months repair warranty by a panel workshop of Lonpac.
Private Car Secure – Third Party, Fire & Theft
Just as the name suggests this plan protects you if your car is stolen or burns down. Accidents that are caused by you will not be covered but the car that was hit will be covered. Below are some of the situations where the private car secure (third party, fire and theft) plan will give you the protection you need.
Explosion, fire, or lightning. Similar to the previous plan this plan also protects your car in cases of explosion, fire or lightning.
Burglary, housebreaking or theft. Overcome the unpleasant situation of getting your car stolen with the help of this plan as it will assist you in getting through the ordeal!
Third-party liabilities for bodily injury or death. When you have been in an accident that was not your fault and the other person is responsible for your losses such as bodily injury and death this plan can be used to protect you.
Third-party liabilities for property loss or damage. This is similar to the previous one but the only difference is it deals with property loss or damage instead of bodily injury and death.
Additional Coverage in Both Plans
e-Hailing. Car loss or damage, legal liability, and personal injury will be covered for the drivers, passengers and third parties as an additional advantage.
Betterment buyback. You can get yourself a fraction of the cost that you will have to pay when your vehicle's damaged part is replaced with a new original part by being protected with Lonpac car insurance.
Special perils. Protect yourself from inevitable natural disasters with this plan.
Breakage of windscreen, window or sunroof. Windscreen, window or sunroof of your car cracked or broken? Claim without risk with the help of this plan.
Strike, riot and civil commotion. Is there a riot, strike or civil commotion going on? First, be safe and make sure to keep your car safe also with the help of Lonpac car insurance.
Replacement of car keys. Losing your car keys is typically not covered by conventional auto insurance. But good news for you, Lonpac Private Car Secure (Comprehensive) insurance plan makes sure to give you a car key replacement in case it is stolen!
Legal Liability to Passengers (LLP). LLP protects you from any legal liability for a passenger's death or bodily harm caused by careless driving.
Legal Liability of Passengers for Negligent Acts (LLNA). LLNA is also an additional coverage in the insurance plans as it protects you from your passenger's carelessness causing loss or harm to a third party.
Benefits of Buying Lonpac Car Insurance
We can understand your thoughts on why you must choose Lonpac over all the other car insurance options available in Malaysia. The answer to that is simple, Lonpac provides an abundance of benefits while ensuring you relax and be stress-free with the security of your car. Read on to know some of the benefits of buying Lonpac car insurance.
1. Since 1962, Customers Have Relied On Lonpac Insurance
Lonpac has evolved to be one of Malaysia's specialised insurers for regular Malaysians since 1962. Currently, they are one of Malaysia's industry leaders in general insurance with annual total written premiums of RM1.63 billion as of the year 2022. Lonpac is pleased to provide a wide range of general insurance products and services.
2. Large Network of Support
Lonpac's network of 22 branches, 3200 agents, 480 panel workshops and 140 hospital panels all over Malaysia are ever ready to meet your needs!
3. Emergency Towing Services and 24 Hours Minor Roadside Repairs
Lonpac car insurance plans to provide emergency towing services which may be expanded to span an indefinite distance. In the case of a roadside emergency, Lonpac car insurance also protects you by assisting you at any time and from any location in Malaysia!
Benefits of Buying Lonpac Car Insurance with Fatberry
Fatberry is an extensive site with a wide variety of insurance in Malaysia where you can purchase your preferred insurance online immediately. You can also easily make Lonpac car insurance online renewal with Fatberry! Read on to know some of the benefits of buying Lonpac car insurance with Fatberry.
Lowest Price Guarantee. Fatberry exclusively offers the greatest discounts on the market with savings of up to RM500! Have no trouble obtaining the best price for Lonpac car insurance because you can easily compare them!
Registered and Licensed Insurance Agent. Since Fatberry is a recognised and licenced insurance agency, you may feel confident in renewing or purchasing Lonpac car insurance from us!
Available 24/7. Get yourself a fast quotation of insurance in three simple steps, regardless of the time or day! You have all the time on this planet to compare and think about all Lonpac insurance options available at the Fatberry website.
Common F.A.Qs of Lonpac Car Insurance
1. What are the primary exceptions from this policy?
This Lonpac car insurance does not cover the following losses:
Loss, damage, or liabilities resulting from a natural disaster such as a flood, storm or landslide.
Death or physical harm as a result of a car accident.
Obligation for claims from passengers in the car.
If you or your authorised driver does not have a valid driver's licence.
If you or your authorised driver is under the influence of alcohol, narcotics, harmful drugs or deleterious substances.
If you use or drive your automobile outside of Malaysia, Singapore, or Brunei. Your coverage, however, can be extended to cover the usage of your car in Thailand or Kalimantan for an extra fee.
2. What information is required to obtain an online quote?
The information that is required is NRIC (only Malaysian citizens and permanent residents), vehicle identification number and correspondence address's postcode.
3. Who should I call for assistance if my car breaks down?
You can get help from Lonpac Road Assist by dialling 1300-88-1138. Lonpac offers 24-hour minor roadside repairs, emergency towing, and other car assistance-related services.
______________________________________________________________________________________________________________________________________________________________
Fatberry is a comprehensive platform with a wide range of car insurance in Malaysia where you can buy your preferred car insurance online instantly. You can choose from the available insurance brands and select the plans that suit your needs as well as requirements.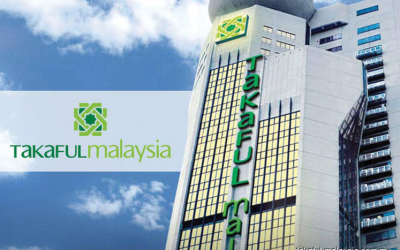 Takaful Malaysia Car Insurance What is Takaful Malaysia Car Insurance? Founded in 1984, Takaful Malaysia serves high quality insurance products and...
read more