MPI GENERALI Car Insurance 
What is the MPI GENERALI Car Insurance?
Named MPI GENERALI after acquiring AXA Malaysia. MPI GENERALI car insurance is a comprehensive car insurance that covers a variety of things such as collision damage to your car and injuries or property damage caused by other people's negligence.
Available MPI GENERALI Car Insurance Plans
Here we will discuss the available MPI GENERALI car insurance plans and its add-on for each of the plans.
1. Private Car Insurance Plan
Private Car Insurance Plan is a comprehensive car and vehicle insurance policy. This plan gives you extra protection that will keep you safe on the road! Below are some of the situations this plan will give you the protection you need.
Bodily injury. If you have caused an accident that has injured someone, you can claim this insurance.
Loss or damage to your own vehicle. You can claim this insurance if your vehicle has been stolen or destroyed in a fire or car accident.
Loss or damage of property. In an accident where you have to be responsible for loss or damage of property of another person, you can claim this insurance to compensate them.
Legal costs. This MPI GENERALI car insurance also covers lawyer costs when you're the defendant in court.
Accidental death. Fatalities on the road will also be covered under this MPI GENERALI car insurance plan.
Additional Benefits of a Private Car Insurance Plan
RTI gap. This add-on under MPI GENERALI Car Insurance will pay your claim up to the cost of the car to purchase if it is stolen or declared a total loss. It is only applicable to automobiles that are between 1 and 4 years old.
E-hailing. Loss or damage to your own vehicle, driver's personal accident insurance, legal liability to passengers and other coverages during e-hailing are included.
Special perils. Safeguard your vehicle from landslides, floods and other hazards with the special perils add-on.
Multi drive protector plus. This add-on gives unlimited towing service for 24 hours and access to PA benefits (when inside, outside, entering or exiting your car) for you and your passengers.
Windscreen, window or sunroof. Your car's accidently damaged windscreen, glass, or sunroof will be covered without impacting your No Claims Discount (NCD).
Multi Drive Bravo/ Bravo Plus. This MPI GENERALI car insurance add-on includes Limited Act of Good Coverage, Excess Waiver for Authorised Drivers and Additional Cash Payout for Theft or Total Loss.
2. SmartDrive Safe
The second MPI GENERALI car insurance plan is the SmartDrive Safe. It is a wire-free, self-powered Bravo Tag that can instantly summon emergency roadside help. Bravo Tag pairs with the Bravo Safe app through Bluetooth which allows for Automatic Driver Recognition. Some of the key advantages that you can get through this insurance plan are as follow:-
Key care protection. Up to RM1,500 will be used to cover the actual expenses of repair and replacement. The example of situations this add-on can be utilised include home invasion, real or attempted theft, robbery, loss or damage to your car key.
Flood relief allowance. If a flood causes damage to your automobile, you might receive up to RM1,500 under the MPI GENERALI Car Insurance.
24/7 emergency towing. When your car is involved in an accident or breaks down, free towing services up to 200 km are available.
All drivers extension. In the case of a claim by one of your vehicle's unidentified drivers, you can receive a waiver of the RM400 mandatory excess.
3. SmartDrive Enhanced Private Car
SmartDrive Enhanced Private Car is a risk-based vehicle insurance policy which allows you to pay a premium in accordance with your level of risk. Listed below are some of the major benefits you can get from this MPI GENERALI Car Insurance.
Towing services. Get free towing for up to 30 kilometres for car accidents and breakdowns.
24/7 emergency roadside assistance. For help with car accidents and breakdowns, use the 24-hours MPI GENERALI Car Insurance helpline.
Repair warranty. A six month warranty is provided by the panel repair experts.
Risk based pricing. If your risk profile is safer, you can get potentially cheaper premiums.
Additional Benefits of both SmartDrive Safe and SmartDrive Enhanced Private Car insurance plans
Windscreen, window or sunroof. Without impacting your NCD, this add-on will pay the price of replacing or repairing an accidently broken windscreen, glass, or sunroof on your car.
Waiver of betterment. The additional expense incurred will be covered by replacing the damaged or broken components with brand-new original ones.
Special perils. Prevent damage to your car from flood, landslide, storm, and other natural disasters.
Legal Liabilities to Passengers. This add-on protects you from any legal liability for a passenger's death or bodily harm caused by careless driving.
Legal Liabilities of Passengers. This add-on protects you from your passenger's carelessness causing loss or harm to a third party.
Benefits of Buying MPI GENERALI Car Insurance
Now that you know and understand the available MPI GENERALI car insurance plans, you will certainly think why you must pick this car insurance over all the other car insurance providers available in Malaysia. That is certainly a valid thought but you can consider purchasing this insurance after going through the benefits given below.
1. Great network support
Generali has purchased MPI Generali Insurans Berhad at a 100% acquisition price as well as a controlling majority in joint ventures with AXA Affin in Malaysia. MPI GENERALI has nationwide access to panel workshops. They have 1,400 committed staff, 9,000 agents, franchisees and bank partners.
2. 24 Hours Roadside Services
Generali provides free 24 hours roadside support that offers roadside breakdown and accident support. All you have to do is dial 1800-22-2262 contact number to reach the roadside help hotline in the case of an accident or breakdown.
Benefits of buying MPI GENERALI Car Insurance with Fatberry
1. Market's most affordable pricing
Fatberry offers you the market's most affordable pricing ranges. If you found pricing elsewhere that was less expensive than Fatberry, you will receive a refund by providing us with evidence (snapshot). With that being said, you will definitely have to give Fatberry a shot if you're looking for insurance services as it will always be in your favour to subscribe to us!
2. Get an instant quote
Forget about waiting and delaying with Fatberry as it will provide you a quotation in only three minutes! Just like instant food, Fatberry is an instant insurance provider. Our fast quotation service is also completely free!
3. Compare prices of different brands with ease
You may browse and compare up to 16 different insurance brands in Malaysia on the Fatberry site! You may compare the features and costs of all the available insurance policies on a single page. Sounds easy? Try it now!
Common F.A.Qs of MPI GENERALI Car Insurance
1. What are the documents required to submit your car insurance claim in case of an accident?
The documents required are as follows:-
Completed motor accident report form.
Police report.
Copy of the vehicle's ownership certificate.
Copy of the insured person's driver's licence and identification card.
If this is a company-owned vehicle, a copy of the company's certificate of incorporation or registration of business (SSM or Form 9, 13, 24, 44, and 49)
Accident photographs.
2. How do you claim your car insurance for the damage to the windscreen?
You just have to follow three simple steps given below to claim your insurance.
Visit one of MPI GENERALI approved windscreen repairers.
The windscreen repairers will submit the claim on your behalf if you bring all the necessary documentation.
The repairer will receive approval after submitting the necessary paperwork in its entirety. The workshop does not need payment.
3. Does the rate for my MPI Generali car insurance include GST?
Yes, your MPI Generali premium will be calculated with 6% GST.
___________________________________________________________________________________________________
Fatberry is a comprehensive platform with a wide range of car insurance in Malaysia where you can buy your preferred car insurance online instantly. You can choose from the available insurance brands and select the plans that suit your needs as well as requirements.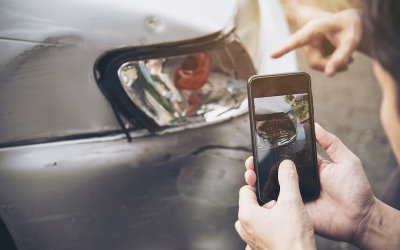 Accident Claim Insurance Road accidents can happen for a variety of reasons, including skidding, entering the opposing lane, negligence, following...
read more