Have you heard of Buy Now, Pay Later (BNPL) services?
What is Buy Now, Pay Later (BNPL)?
BNPL allows you to make payments through monthly instalments. This way you won't have to spend a lump-sum amount and will be less of a burden on your wallet when you make a big purchase. The number of months you can stretch your payment varies and  depends on which BNPL service provider you choose.
How is BNPL different than credit cards?
BNPL is different from making a purchase with a credit card. When using a credit card you're only required to make the minimum payment due on the card each month. Interest accrues on the remaining amount until you've paid it off in full. However, you can carry a balance indefinitely.
On the flip side, BNPL arrangements often don't charge interest or additional fees, but they have a fixed repayment schedule which is generally several weeks or even months. You're usually told upfront what you'll need to pay each time, and most of the time it's the same amount. 
4-month instalments with PaySlowSlow!
PaySlowSlow, also known as PSS, is a Buy Now, Pay Later (BNPL) service launched in July 2021.
This BNPL service allows you to make flexible, interest-free payments online over the course of 4 months with no hidden fees at all times!
How you can pay your insurance renewals with PaySlowSlow:
Awesome news! Fatberry partnered with PaySlowSlow to allow you to compare insurance quotations across different providers and split your insurance renewal!
Make sure you have registered an account on PaySlowSlow.

Select PaySlowSlow as your payment method during checkout! 
Easy peasy right? Now you don't have to worry about burning a hole in your pocket just because your car is due for insurance and road tax renewal!
When you pay using PaySlowSlow, your 3 subsequent payments will automatically be deducted every 30 days. You can track your payment progress on the PaySlowSlow website to make sure you are on track and don't miss any payments.
Get RM300 worth of Fatberry vouchers for the price of RM150, only on PaySlowSlow's Shop!
Talk about the best insurance deals online, amirite?! With RM150, you can get 2x RM150 Fatberry vouchers! You can use these vouchers during your next car or motorcycle insurance renewal to save even more money, woohoo!
Not time to renew your car or motorcycle insurance just yet? Fret not for the vouchers are valid until 31st December 2022!
Head on over to PaySlowSlow Shop now and get the vouchers while stock lasts! 
Now that you know you can BNPL, check out the current promos we have on fatberry.com!
*The content provided is for informational purposes only. Fatberry makes no representations as to the accuracy or completeness of any information on this site or found by following any link on this site. Should you require more information on our products, please refer to fatberry.com or contact us.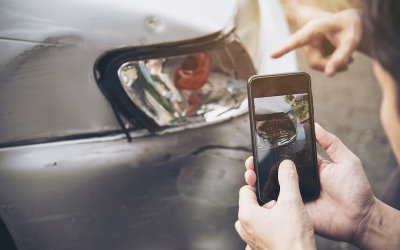 Accident Claim Insurance Road accidents can happen for a variety of reasons, including skidding, entering the opposing lane, negligence, following...
read more