Finally, after TWO YEARS, we can all balik kampung during Hari Raya again! Woohoo! 🚗💨
Some of you are already dreaming about the dishes you grew up with, longing for the kampung ambience. Celebrating festivities in the city was not it… As much as we all dread the Hari Raya traffic jams, the excitement has got to be different this year!
The long drive is going to feel as exciting as how the famous late Sudirman Arshad made it sound in his song Balik Kampung. You just have to blast the song at least once during the long drive and scream along to Oh, Oh, Oh, Balik Kampungg!
On a serious note, amidst this 'Balik Kampung' fever, we should not forget that a long journey requires physical and mental preparation. Most importantly, you need to ensure that your mode of transport is up to the task. 
So, what are you supposed to do before you head to your destination? 
1. Get your vehicle checked. 
Do not wait till the last day to get your vehicle checked. Many will be rushing to get their vehicles sorted as well, and the last thing you want is a frenzied mechanic doing a rush-job on your vehicle.
Even worse, you might not be able to get an appointment with your usual mechanic and you're gonna have to settle for a new one who is unfamiliar with you and your vehicle.
Make sure you get an earlier appointment and get your vehicle sorted out at least 1 to 2 weeks ahead of your journey!
2. Know your vehicle. 
As a longtime driver, your instincts are usually right when it comes to your vehicle. If you hear unusual noises and slight differences in how it operates, you may check it out yourself before taking it to the workshop.
Check your tyres, lights, wipers, brakes, air-conditioning, engine oil and temperature. If anything looks or feels untoward, highlight them to your mechanic. Have breakdown and emergency services numbers with you. You'll never know if you're gonna need them.
Keep in mind that it might be hard to find a mechanic during the festive season if your vehicle breaks down!
3. Be prepared for the longer-than-usual journey!
The highways often turn into gridlocked parking lots during festive seasons! Tune in and listen for traffic updates. Highway operators often publish travel advisories too.
You need to think of toilet and refreshment (unless you're fasting) stops. Try exiting the highway and exploring nearby towns to get around this.
Drivers, get enough sleep before your journey and remember it's better late than never! Make a stop to the nearest R&R if you're feeling tired. Get some sleep or some refreshments before you set on the road again.
Keep essentials handy, like bottled water and dry snacks.
4. Most importantly: Check your vehicle insurance and road tax!
Don't let the balik kampung excitement make you forget to renew your car insurance and road tax!
Renew your car insurance on fatberry.com and renew your road tax for only RM1 now!!
We're only making the promo available in the spirit of Raya, so get it now since the promo ends on 15th May 2022. 
Get your family and friends to renew their insurance on fatberry.com as well and get RM25 for every successful renewal. Share the good things around so everyone can enjoy!
*The content provided is for informational purposes only. Fatberry makes no representations as to the accuracy or completeness of any information on this site or found by following any link on this site. Should you require more information on our products, please refer to fatberry.com or contact us.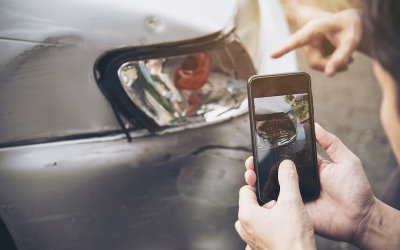 Accident Claim Insurance Road accidents can happen for a variety of reasons, including skidding, entering the opposing lane, negligence, following...
read more