At fatberry.com, we will always make sure you get the best insurance deals. This CNY, we are back with our infamous RM1 promo!
Get an RFID tag for just RM1 when you renew your car insurance on fatberry.com!
Have yourself a prosperous CNY and grab the promo now!
What you should know:
General Terms and Conditions:
This campaign is held by Fatberry Sdn Bhd (Company No. 118636-M). By joining this campaign, you agree to be bound by and comply with these Terms and Conditions.

Fatberry reserves the right to amend, delete or vary these Terms and Conditions at its sole discretion without giving any prior notice and you shall be bound to such changes.
How long will this promo last?
The "Fatberry RFID CNY Campaign" ("Campaign") shall start from 28th January 2022 until 28th March 2022 (inclusive of both days). Fatberry reserves the sole and absolute right to alter, postpone or reschedule the Campaign Period at any time without giving any prior notice.
How To Get RFID For Only RM1!
This Campaign is applicable to all registered fatberry.com customers who successfully purchase or renew their car insurance during the Campaign Period (private vehicles only).
Eligible participants who successfully purchase or renew their car insurance through fatberry.com will be entitled to purchase

ONE (1) RFID tag at a cost of RM1.00

. 
Eligible participants are only entitled to purchase ONE (1) RFID tag throughout the Campaign Period.

Customers can select this promo in a checkbox at the checkout page.

The purchased Touch 'n Go RFID Tag shall be linked to the Touch 'n Go eWallet by the user via the activation feature.

Delivery of the RFID tags will be fulfilled within seven (7) business days from the date of the successful transaction, subject to availability. 

Fatberry will not be held responsible for any damaged, misplaced, lost or stolen prizes during transit and delivery.

All TNG RFID Tags sold are non-refundable and the order may not be canceled once it is made.

This Campaign is limited to the first 10,000 Touch 'n Go RFID orders during the Campaign Period on a first-come-first-served basis. The Campaign will cease once the orders have been fully utilized or at the expiration of the Campaign Period, whichever comes first.

All disputes & issues regarding RFID Tag fitting & delivery will be escalated to TNG's Careline 03-2714 8888,

careline@touchngo.com.my.
So what are you waiting for? Seize the chance to get this RFID tag for only RM1.
And start driving around for "pai-nin" visits this CNY! Huat ahhh…
PS: Just remember to keep your social distance, and stay safe always 🙏🏻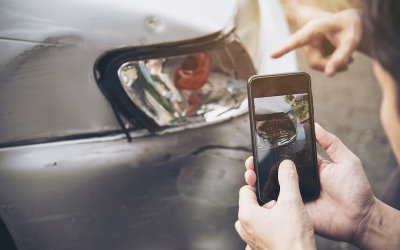 Accident Claim Insurance Road accidents can happen for a variety of reasons, including skidding, entering the opposing lane, negligence, following...
read more