Special Perils Coverage
Given the country's recent history of frequent flooding and more unpredictable weather, many vehicle owners have started to opt for special perils coverage. To discover more and acquire a better understanding of how special perils coverage functions, keep reading this article!
What is Special Perils Coverage?
In essence, special perils coverage is an additional insurance policy that helps protect your car from loss or damage brought on by natural disasters like landslides, earthquakes, hurricanes, and floods.
One of the preventative measures is the addition of special perils coverage. It is suggested that you get this protection because it can safeguard your funds.
If you need to repair your damaged car as a result of a natural disaster, you can file a claim for compensation with the insurance provider.
Why Do I Need Special Perils Coverage?
In Malaysia, all owners of vehicles are required to carry car insurance. You cannot lawfully operate a car without car insurance, and you cannot renew your road tax either.
We all know that the primary goal of having car insurance is to shield you from financial damages in the event of an accident. There are typically three forms of auto insurance available to you.
Car insurance options include:
Third-party liability
Third-party fire and theft
Comprehensive coverage
The aforementioned policies do not, however, cover everything. For instance, a comprehensive insurance policy by itself won't be able to assist you if your automobile is flooded.
As a result, you can add extra coverage to your policy, such as windscreen coverage as well as special perils coverage (car insurance for natural disasters).
How Much Should I Pay For Special Perils Coverage?
Etiqa, Allianz, Berjaya Sompo, and numerous more insurance firms provide special perils coverage or natural disaster insurance in Malaysia.
The price of special perils insurance often varies based on your insurance company. Typically, insurance providers provide payment rates ranging from 0.20 percent to 0.50 percent of the total amount insured for your car.
For instance, you purchase special peril coverage or disaster insurance from an insurance provider that charges 0.50 percent. Let's imagine your car is covered for RM50,000 in insurance. Only RM250 is required to purchase this special perils coverage, which will cover for a full year.
What Is The Eligible Age For MSIG Travel Insurance?
There are two (2) categories for the plan's eligibility age:
1. Domestics
The age limit:
Individual – Between the ages of 18 and 80
Family (consisting of you, your spouse in law, and kids) – Between the ages of 31 days and 17 years
2. International
The age limit:
Single Trip (Child) – Between 31 days and 17 years of age
Annual Trip – At the time of first enrollment, all candidates must be between the ages of 18 and 69.
How Long Is The Period Of The Coverage?
For both domestic and international coverage, multiple time periods are covered:
1. Domestics
Limited to 31 days at a time.
2. International
Single Trip Plan – Every trip may not last longer than 185 days in total.
Annual Trip Plan – Unlimited, as long as no single trip lasts longer than 90 days.
What Is The Process For Terminating My Insurance And Getting My Premiums Reimbursed?
1. Domestic
By giving MSIG written notice, you are able to terminate your policy whenever you'd want. Only if you haven't started travelling and no claims have been filed will you be given a refund.
2. International
Before leaving on your trip, you must send MSIG written notice seven (7) days in advance. The payment you paid for the Single Trip Plan is refundable. You are entitled to an immediate refund for the Annual Trip Plan in accordance with the policy.
Who Can I Get In Touch With If I Require Emergency Help Or To Be Admitted To A Hospital While Travelling Abroad?
Call the MSIG 24-hour Worldwide Travel Assistance Hotline at 603-7965-3930 if you need emergency assistance while on the flight.
What Extra Benefits Come With MSIG Travel Insurance?
MSIG travel insurance offered a range of benefits including:
Extra Protection (Emergency Telephone Charges/Alternative Transportation Arrangement)
24-hour Hotline for International Travel Assistance
There is no upper age limit for Single Trip Cover
Member of MATTA (the Malaysian Association of Tour and Travel Agents)
And a lot more that gives you access to a wide range of additional benefits!
Which Countries Are Included In MSIG Travel Insurance?
The following countries will have both domestic and international coverage:
Area 1
Australia, Brunei, Cambodia, China (except Mongolia and Tibet), Hong Kong, India, Indonesia, Japan, South Korea, Laos, Macau, Maldives, Myanmar, New Zealand, Pakistan, Philippines, Singapore, Sri Lanka, Taiwan, Thailand, and Vietnam.
Area 2 (which includes Area 1)
Bhutan, Europe, Mongolia, Nepal, and Tibet.
Area 3 (Global and Including Area 1 & 2)
Excluding Afghanistan, Cuba, the Democratic Republic of the Congo, Iran, Iraq, North Korea, Sudan, and Syria.
Area 4 (Annual and Single Trips)
Covered by the Annual Policy cover (Annual Trip) between Peninsular and East Malaysia and vice versa.
Domestics
All across Malaysia.
How Can I Get In Touch With MSIG Travel Insurance For Further Details?
Contact MSIG at (603) 2050 8228 or by email at myMSIG@my.msig-asia.com for further inquiries about MSIG travel insurance.
Where Can I Purchase MSIG Travel Insurance?
The best place to purchase your travel insurance is from Fatberry! You may compare and choose the best travel insurance plan for your requirements and financial situation.
___________________________________________________________________________________________________
Fatberry is a comprehensive platform with a wide range of car insurance in Malaysia where you can buy your preferred car insurance online instantly. You can choose from the available insurance brands and select the plans that suit your needs as well as requirements.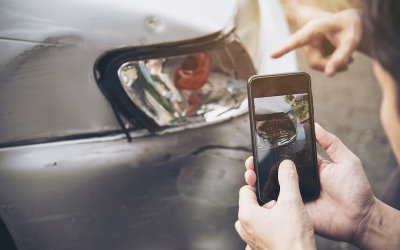 Accident Claim Insurance Road accidents can happen for a variety of reasons, including skidding, entering the opposing lane, negligence, following...
read more