Third Party Insurance
Do you happen to own your own car? Well, you probably know by now that you're required to have motor insurance. It's actually stated in the Road Transport Act 1987 that all vehicles in Malaysia are required to have insurance. If you're wondering what third party insurance is, read on to find out more about it!
Why do we need insurance for our cars in Malaysia?
In order to drive your car legally in Malaysia, you need to have an insurance plan for your car to be able to renew its road tax.
Third party insurance is actually the minimum level of coverage for your vehicle. Though there are three different types of car insurance in Malaysia, if you can't afford the other two car insurance policies, at the very least you have to take up the third party insurance policy for your vehicle.
What are the types of car insurance in Malaysia?
In Malaysia, there are three main types of car insurance which are:
1. Comprehensive Insurance
This is the most expensive car insurance plan but it covers a wide range of coverage. It usually covers all of the details under the other policies.
2. Third Party, Fire & Theft Insurance
For this insurance policy, if there is any damage or loss on your car caused by your own negligence, it will not be covered.
3. Third Party Insurance
Third party insurance is known as the cheapest as it only offers basic coverage. For instance, you will only be covered if there are any injuries or death caused by any third party in an accident. This also includes damage caused by you to a third party's car.
What is Third-Party Insurance in Malaysia?
Now, on to the main focus of this article which is: third party insurance. The first party represents the driver, which is yourself. The second party represents the insurance provider or company. The third party represents other people that are involved. So essentially, third party insurance involves other people aside from yourself and your insurance provider/company.
What is included under Third-Party Insurance in Malaysia?
To explain third party insurance better, consider this scenario: You're casually driving across the road and then you hit the car in front of you. There's some sort of damage to that person's car, which is caused by your own negligence. With third party insurance, the costs for the repairs and any medical costs will be covered.
When you purchase third party insurance, you'll be covered for the following:
Any damage caused to someone else's car or property
Any injury to the body caused to a person in another car or a passenger (a third party)
What is not included under Third-party Insurance in Malaysia?
If you purchase third party insurance for your car, it does not include coverage for damages caused to your own car, property or any injury you face during the unfortunate event.
Generally, third party insurance does not include the following:
If your vehicle gets damaged, stolen or harmed by fire
Any medical costs that are related to injuries impact on yourself
If your vehicle got damaged during accidents caused by you
When your vehicle's windscreen gets damaged
When your personal belongings get damaged
For those who want to get all of the above covered, you have to purchase comprehensive car insurance instead.
Should you purchase third party insurance for your car?
It all depends on the condition of your car. For vehicles that are more than 10 years old, you might not be eligible to purchase the comprehensive insurance plan so you need to go for third party insurance instead. Additionally, if your car is not new and is an old model where it's not that expensive to repair, getting a third party insurance would be suitable for you.
Besides that, if you are not under any financial loan agreement such as a Car Loan or a Hire Purchase, you will benefit the most from a third party insurance plan.
The reasons above are because at least if there is any damage caused to your car, you can repair them easily without worrying about the cost being too steep. With that being said, you won't have to fork up all of your savings to settle the bills.
Which insurance provider offers third party insurance?
Most insurance providers offer third party insurance plans. However, it depends as some may only offer comprehensive insurance coverage. Do check with the respective insurance provider beforehand.
Can I have add-ons when I purchase third party insurance?
It depends on the insurance provider. Nevertheless, most insurance providers don't offer add-ons to any third party insurance policy. Instead, they will suggest you take up their comprehensive insurance policy as the add-ons are available for it.
To make sure your preferred insurance provider offers add-ons to third party insurance policies, you can always reach out to them and do your own research.
Purchase third party insurance with Fatberry!
Now that you know all about third party insurance, you'll be able to make the right decision for your car. If you need help comparing the available third party insurance for your car, you can head over to our website and get an instant quote (for free) within minutes!
___________________________________________________________________________________________________
Fatberry is a comprehensive platform with a wide range of car insurance in Malaysia where you can buy your preferred car insurance online instantly. You can choose from the available insurance brands and select the plans that suit your needs as well as requirements.
*The content provided is for informational purposes only. Fatberry makes no representations as to the accuracy or completeness of any information on this site or found by following any link on this site. Should you require more information on our products, please refer to fatberry.com or contact us.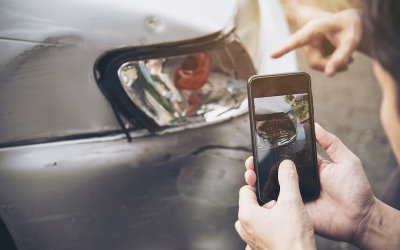 Accident Claim Insurance Road accidents can happen for a variety of reasons, including skidding, entering the opposing lane, negligence, following...
read more