Windscreen Insurance
What is windscreen insurance?
Windscreen insurance is the primary auto insurance policy's add-on coverage. The windscreen insurance will be an add-on only under a comprehensive insurance policy. All door windows, the glass in the sunroof, and the front and rear windscreens are covered.
If certain glass components are broken, the cost of repair or replacement will be covered by windscreen insurance. Your installed windscreen, labour fees and the frequently tinted solar film will all be covered by your insurance. In the event that your car's windscreen is hit by a stone or broken during a break-in, your insurance will pay the replacement costs also.
How much does a windscreen cost?
The general rule is to pay 15% of the total amount insured for your windscreen for this extra coverage. For instance, if your total cost of windscreen replacement for your car is RM1800 then you will have to pay an extra RM270 (15% x RM1800) together with your comprehensive car insurance premium.
Two situations with windscreen insurance and without windscreen insurance during an accident will be provided to make you understand the advantages. The price of insurance in the situations below is based on the previous example.
Situation 1: With Windscreen Insurance
You will only have to pay RM270 if you want to replace your windscreen with windscreen insurance under your insurance policy. Because you are eligible to submit a claim without losing or changing your No Claims Discount (NCD) under your auto insurance policy, you don't need to worry about that specific amount of money.
Situation 2: Without Windscreen
You will have to pay RM1800 to get the windscreen replaced. You might also opt to replace the broken windscreen by making a claim under your comprehensive insurance. However, losing your NCD is a major drawback in this situation.
As a result, your NCD resets to zero and your auto insurance rate increases the next year which is certainly not a favourable situation for you.
How can you claim windscreen insurance?
There are a few easy steps to follow in order for you to claim your windscreen insurance in case it is broken or hit by any object.
1. Send your car to a repair shop or a panel shop by contacting the hotline provided by your insurer.
2. You will need to bring along documents to make a claim for windscreen insurance. The documents needed vary for a private and a commercial car.
Private Car: IC, driving licence, an insurance policy or cover note and vehicle registration card.
Commercial Car: IC, driving licence, an insurance policy or cover note, vehicle registration card, business registration and company stamp.
3. Finally, your windscreen will be fixed or replaced and the panel workshop will handle your insurance claim by communicating with your insurer directly.
What should you do following the replacement of the windscreen?
Here we will discuss some of the suggested steps to follow after replacing your windscreen.
1. It is critical to take care of the windscreen right after the replacement. In order for you to do that there are certain things you should do. They are as follows:-
Do not drive your car or wash your car immediately after the replacement of the windscreen as it will be very fragile during that period of time.
Recheck your car for any leftover glass pieces on the surface of your seat or floor. This is to ensure the safety of the driver and the passenger.
Leave the tapes attached to the windscreen for at least 2 to 3 days as it is important to keep the glass in the windscreen to not move during the initial period of the replacement.
This goes without saying, it is very important for you to drive your car safely over speed bumps and uneven roads.
2. Renew the coverage on your windscreen because windscreen insurance can usually be claimed only once. Keep your windscreen protected by getting additional windscreen coverage.
3. After a few months, verify your NCD status again. Make sure you still have your NCD because mistakes might happen. There were cases where the panel shop claimed the main insurance policy instead of claiming windscreen insurance which may cause issues with renewing your auto insurance.
Things to take note of regarding windscreen insurance
Before purchasing insurance carefully read the policy details and don't forget to ask the insurer about the specifics of the windscreen coverage. The windscreen issuance policy covers all door windows (together with quarter glass), windows in the front, original sunroof glass, and rear and back windows.
Another important thing to note about windscreen insurance is that it is essential to have one due to the Malaysian Road Transport Act of 1987 which makes it illegal to drive an automobile with a crack wider than 6 inches. Despite being not as serious of an issue as a car's technical issue, the windscreen is also part of the car's safety feature. So, windscreen damage can be very dangerous for the driver and the passenger in a car. That is why it can be illegal to drive a car with a damaged windscreen. So, make sure to have windscreen coverage when purchasing a car insurance plan.
Claim windscreen insurance with Fatberry
Fatberry provides you with the most simple way to purchase insurance in Malaysia. You can easily compare and customise insurance and they will have you covered in every aspect. All you have to do is simply follow three steps which are to compare the best prices, customise your insurance policy and finally purchase the insurance plan that you desire!
Fatberry is the best choice to claim your windscreen insurance. With Fatberry, adding windscreen coverage to your insurance is simple! Simply update your auto insurance with Fatberry and add this protection to your policy before you pay.
Contact FatBerry customer care at +601126128112 and they can help you determine what paperwork is needed for your claim. Get your insurance quotes by visiting Fatberry now!
___________________________________________________________________________________________________
Fatberry is a comprehensive platform with a wide range of car insurance in Malaysia where you can buy your preferred car insurance online instantly. You can choose from the available insurance brands and select the plans that suit your needs as well as requirements.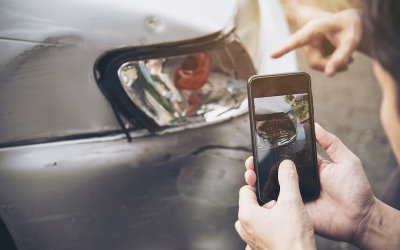 Accident Claim Insurance Road accidents can happen for a variety of reasons, including skidding, entering the opposing lane, negligence, following...
read more