Top Insurance Companies in Malaysia
To most of us, home is our safe place. It's also where we spend most of our money. The overall costs of maintaining a home can be expensive for some. With all the money invested in building your dream home, you'd do whatever it takes to protect it at all costs.
Like car insurance, a house insurance policy can protect your home against any harm and help your finances in the long run. If you have no clue what house insurance is about, in this article, you'll learn everything you need to know about it!
What is house insurance?
House insurance is one of the property insurance which provides protection for your home as well as everything that's inside against any form of damage or loss.
Why do we need house insurance in Malaysia?
Though owning house insurance in Malaysia isn't compulsory, it's still good to have it if you own a home or even just rent a home. House insurance comes in handy for natural disasters such as earthquakes, floods, tsunamis, and so on.
For instance, when your home gets damaged by a flood, rebuilding your home from scratch including all of your belongings will be much more costly than paying a monthly fee for house insurance. Besides, home insurance plans in Malaysia aren't too expensive either.
Available types of house insurance in Malaysia
There are a few types of house insurance in Malaysia, but the ones below are the common ones offered by insurance companies:
1. Householder Protection
For this house insurance policy, you'll be covered for anything that's inside your home. This would be ideal for those who are just renting their home. All of your possessions will be protected rather than the property itself. Some of the possessions that are covered include furniture, electronics, and so on. 
2. Houseowner Protection
This house insurance policy protects your entire home so that you can protect the entire exterior and interior of your home. In cases where there are road accidents, floods or landslides that affect your home, it will be covered entirely. However, your possessions that are found inside your home will not be covered. This house insurance policy is suitable for those that own property. 
3. Basic Fire Protection
Those who take this policy will only be covered for damage or loss caused by lightning or fire. What's included in the coverage would be both your building and possessions inside your home. 
4. Both Houseowner & Householder Protection
This house insurance plan covers both the householder and houseowner. That means the structure of your home along with your possessions are protected.
Which house insurance plan should I take?
It all depends on your current situation. The best plan would be the one that meets your requirements and needs. Without a doubt, taking a plan which includes both houseowner and householder would be ideal.
Tokio Marine SecureHome
If you're looking for a house insurance plan in Malaysia that's worth the investment, you should consider Tokio Marine SecureHome.
What is Tokio Marine SecureHome?
Tokio Marine SecureHome is a comprehensive policy that offers ample protection for the building of your home as well as your possessions. There are also additional add-ons you can include in your house insurance policy should you require more protection.
You have the option to choose between just the Houseowner or Householder policy.
What's Included in Tokio Marine SecureHome
1. Houseowner (Building)
This includes your entire property building including the gates, fittings, walls, garage fixtures as well as any fences found around the building.
2. Householder (Content)
This includes any possessions or household goods found in your home. You can choose to insure on full value or just based on first loss basis.
3. Housecare
This includes any pipe repairs, repair or replacement of locks, doors, and windows affected by theft. It also includes any domestic or emergency assistance.
4. Inconvenience Allowance
Any damage or loss to insured perils will be paid a large amount of money upfront. 
5. Worldwide Personal All Risk
You will be covered for any damage or loss of personal effect which has to do with either reinstatement, repair, or replacement of the property that was insured.
6. Free coverage
Public Liability up to RM100,000
Rent Insurance
Damage to mirrors
Servants Property
Contents Temporarily removed
Death due to insured perils
Impact Damage
For a more detailed version of the policy details, you may take a look here.
How to make a claim with Tokio Marine SecureHome
Step 1: Notify Tokio Marine as soon as possible with all the necessary details.
Step 2: You should take action whenever necessary to prevent any further loss or prevent the situation from getting worse. If temporary repairs are required, you should do so straight away.
Step 3: Upon submitting your claim, you should include any supporting documents or information to Tokio Marine.
The Key Takeaway
Despite house insurance not being compulsory, we strongly advise you to take it up if you can. You will not regret doing so. If you are keen on buying house insurance in Malaysia, you can consider purchasing through Fatberry!
___________________________________________________________________________________________________
Fatberry is a comprehensive platform with a wide range of car insurance in Malaysia where you can buy your preferred insurance online instantly. You can choose from the available insurance brands and select the plans that suit your needs as well as requirements.
*The content provided is for informational purposes only. Fatberry makes no representations as to the accuracy or completeness of any information on this site or found by following any link on this site. Should you require more information on our products, please refer to fatberry.com or contact us.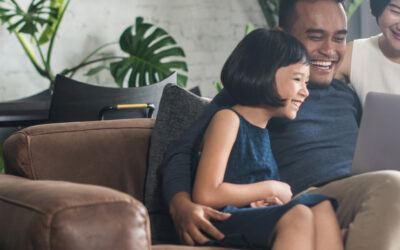 Fatberry Home Flood Insurance provides coverage for your home contents in accordance with your lifestyle and needs
read more