Written by: Song Hui Jin
According to Morgan Stanley, it forecasts that Tesla may be opening 5 new auto plants. The new auto plants will cater to India, ASEAN, Northern/Central Europe, and the U.S. And yes, the ASEAN plant is particularly important to Malaysia. Sadly, there's no real way to get concrete numbers as to incentives and taxes unless you're already familiar with the market.
As of today, Tesla doesn't have an actual presence in our country aside from parallel importers and other random players. Unfortunately, there isn't a strong demand for Tesla vehicles at existing grey market prices. Plus, there's no proper national agenda for a charging station network. DS&F speculates that the company will just end up making cars in Thailand, Indonesia, and Singapore. Tesla also just recently launched in Singapore and delivered its first order just last July.
You've probably heard and maybe seen a couple of Tesla vehicles on the road, especially the Tesla Model 3, as there are units ready in Johor Bahru. That's because a local dealer, Kasawari seemed to have stocked up on a couple of Tesla units. Based on the offers on a brochure back in 2020, the price for Tesla Model 3 Standard Range Plus is RM385k. The Tesla Model 3 appears to be the most affordable and most popular model in the Tesla range.
However, Kasawari offered the Long Range, All-wheel Drive Performance variant. They offered one in a standard white colour and the other in the red multi-coat version.
The white Tesla car is going for RM510,000 while the red unit is going for RM530,000!
For the price, it comes with a localized warranty, a wall charger, and standard charging accessories as well. On top of that, all Over-The-Air updates for the cars are guaranteed to come in with a system set up.
According to an article by Paul Tan, UK-sourced units can be ordered in Malaysia which will cost around RM390k for the Standard Range variant and around RM450k for the Long Range Performance variant. This is as close of a speculated price we can get to having Tesla vehicles sold in Malaysia. 
The real question is, will Tesla include Malaysia in their ASEAN Plants plan that was said to begin in 2024? While we are still trying to figure out the numbers, every other country in ASEAN seems to already have some sort of blueprint for Electric Vehicles. The Malaysian government needs to begin thinking about more transparent policies for foreign investors. Because of the National Automotive Policy 2020, major investments in the automotive sector bypassed Malaysia for other neighbouring countries in the region. 
An example would be the Hyundai Motor Group, they picked Indonesia for its very first plant in ASEAN and another high-tech EV facility in Singapore. The company also closed its Asia & Pacific Regional Headquarters in Malaysia and moved it to Jakarta, Indonesia.

Let us know how much do you think Tesla cars would cost in Malaysia, and do you think Elon Musk will open a Tesla auto plant here? Who know's right since Tesla just recently became a company worth 1 trillion dollar!
P/S: It doesn't matter if you drive a Tesla or a Myvi, you would still to make sure your car is insured! Grab our RENTAS150 promo to get RM150 off your car insurance today!
*The content provided is for informational purposes only. FatBerry makes no representations as to the accuracy or completeness of any information on this site or found by following any link on this site. Should you require more information on our products, please refer to fatberry.com or contact us.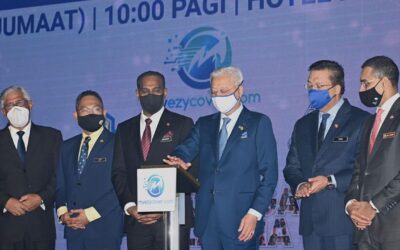 Frequently Asked Questions Program Pembiayaan Insurans Kenderaan Keluarga Malaysia is a repayment scheme for civil servants to renew vehicle...
read more