The old adage of "failing to prepare is preparing to fail" also rings true for commuting. Here's a car maintenance checklist to help you prepare for your commute if you're new to driving and owning a car. 
The borders are open; you can now go balik kampung or Cuti-Cuti Malaysia if you're vaccinated! It must've been a long time since your car goes on a long journey since the number of Covid-19 cases skyrocketed and the government enforced the MCO for months on end.. You need to check on your vehicle condition and make sure everything looks good before you go and rentas.
Here's a car maintenance checklist to help you prepare for your commute, regardless of the distance:
1. Engine oil
First things first, check your oil level and the date that you may need an oil change. If it is almost time to change your oil, then do it immediately when you can. Mechanics usually stamp a sticker on your windscreen to remind you when you need to change the oil. However, if for some reason it is not there, or you can't remember the mileage, you can still do it manually by checking the oil dipstick underneath your bonnet.
2. Fluids
Humans aren't the only ones who are advised to consume plenty of fluids. The level of fluids in your car also needs to be kept at an optimal level. This includes the oil, coolant, windscreen wash levels, and brake fluids. This is an efficient way to avoid unnecessary breakdowns that could lead to possible accidents.
3. Condition of tires
Your tires are your car's only contact with the road so you need to ensure that they are in the best condition. This not only helps avoid road accidents but also increases your fuel economy. Make sure they are properly inflated, and also check whether your tires can last the entire journey. Worn-out tires may blow out during your commute if you haven't checked your tires for ages.
4. Light and signals
You may need someone's help to check the light and signals of your car. While you sit in the car and turn on all the lights and signals, ask them if the lights are working well. Functioning lights and signals can be the difference between safety and disaster.
5. Battery
You might never know if your car's battery is in good working condition if it hasn't been changed for a while. If the sound of your starter is sluggish, it may indicate corrosion or a dying battery. Go change it as soon as possible.
6. Wipers
Parking under the hot sun can sometimes harden or damage the rubber. Before your commute, check your wipers to ensure they are in good working condition for clear visibility. We also hope you've followed our previous advice regarding fluids as this relates to wipers as well.
7. Air filter
The car's performance and efficiency will be improved if the supply of clean air to the engine is plentiful. Also, do not forget the cabin filter since the air is not fresh inside the car if the cabin filter is worn out.
8. Emergency equipment
Emergency equipment includes your mobile phone, spare tire, and emergency tools (like flashlights, screwdrivers, spanners); which should always be kept in your bonnet (with the exception of your phone, of course).
9. Prepare for the worst-case scenarios
Unfortunately, in Malaysia, the number of road accidents is constantly fluctuating; but the numbers remain alarmingly high. Make sure you, your family, and your car are protected by having the right car insurance plan.
10. Renew your car insurance plan or road tax with FatBerry to enjoy special promos!
Perhaps one of the most important things on your car maintenance checklist is renewing your car insurance and/or road tax. Now, with FatBerry, you can compare and customise your car insurance plan before you buy it! However, you can only renew your policy within two months before your policy expiry date. So be quick and be on time!
You can also earn extra cash with FatBerry! All you have to do is register, and refer your family and friends to our platform. You can earn RM25 when your family or friends renew their insurance with FatBerry! 
*The content provided is for informational purposes only. FatBerry makes no representations as to the accuracy or completeness of any information on this site or found by following any link on this site. Should you require more information on our products, please refer to fatberry.com or contact us.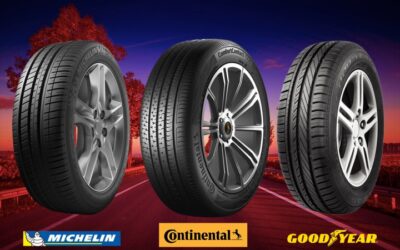 The Best Malaysia Tyre Brands 2022 Choosing the best tyre quality is really important especially when you are in Malaysia. Malaysia is in the zone...
read more