The Best Malaysia Tyre Brands 2022
Choosing the best tyre quality is really important especially when you are in Malaysia. Malaysia is in the zone in the world where we will have to experience rainy weather during the Monsoon season that will cause a slippery road which will definitely affect your tyre when you are traveling.
Apart from that, it is definitely crucial to purchase a good quality tyre brand so you will be able to carry your vehicle through challenging roads and improve your driving experience!We've listed out the best Malaysia tyre brands for your future reference and in case there's an emergency happens, we got your back 😉
1. Bridgeston
One of the well-known tyre manufacturers would be Bridgeston from Japan. Bridgeston actually was the biggest tyre manufacturer from 2009 until 2020 and that is when the title was taken by Michelin. This brand supplies a variety of passenger, truck and aircraft tyres.
We highly recommended Bridgestone tyres for your car as it is a street performance tyre that is designed to give you stable handling with an excellent response especially when you are driving in a straight line and the corners.
Bridgestone tyres are definitely top-notch that offer a mid to high price range that is worth the price!
We've prepared a recommended Bridgeston products and their segments that you could put into consideration when choosing good tyres:
| | |
| --- | --- |
| Product | Segment |
| Ecopia EP 300 (2017) | Comfort |
| Turanza T005 (2018) | Touring |
| Potenza RE004 (2020) | UHP |
| Alenza 001 (2017) | SUV |
2. Michelin
Who doesn't know Michelin? They are definitely well-known for their premium products. Founded in 1889, Michelin is the only brand that would publish test results of their latest products against their premium competitors just to show customers how strong they are!
The best thing about Michelin tyre is that it has a very good grip whether it is wet or dry. The asymmetric tread pattern on the tyre provides good traction and braking efficiency.
We definitely recommended Energy XM2+ & Primacy 4st as there are the best-in-class tyres in the particular segment:
| | |
| --- | --- |
| Product | Segment |
| Energy XM2+ (2019) | Comfort |
| Primacy 4st (2017) | Touring |
| Pilot Sport 4 (2016) | UHP |
| Primacy SUV (2015) | SUV |
3. Goodyear
One of the most successful American companies, Goodyear is also one of the driver's choices when it comes to the best tyre brand in Malaysia. Goodyear also owns other brands Fulda and Dunlop.
We will highly recommend customers purchase The Goodyear Eagle F1 Asymmetric as it has solid detail for innovation and safety. One of the excellent features is that the tyre has a Grip Booster Technology that includes a grip booster and an adhesive resin. In addition, it has a robust design and it is lightweight! Also, not to mention that it has Active Braking technology that is very efficient in increasing contact area when it's time to break.
Apart from Eagle F1 Asymmetric 5, EfficientGrip SUV is also could be put into your consideration. Other products from Goodyear have their own specialty for your car:
| | |
| --- | --- |
| Product | Segment |
| Assurance TripleMax 2 (2018) | Comfort |
| Eagle F1 Asymmetric 5 (2019) | Touring |
| – | UHP |
| EfficientGrip SUV (2018) | SUV |
4. Continental
Continental is a premium tyre brand that offers a diverse tyre model. The price is a bit high but compared with Michelin, Goodyear, and Bridgeston, Continental could be considered affordable. This brand is a German automotive manufacturer and the best thing about their tyres is they have exceptional dry grip and outstanding wet traction.
From our research, we would recommend you Continental Ultra Contact 6 Tyre for your daily traveling to work and also long traveling to your vacation! This tyre is built to give a balanced performance and the functionality of the tyre pattern is to instantly drain water from wet roads while giving you a pleasant, quiet ride for your driving experience.
There are also other products that are also excellent for you to purchase:
| | |
| --- | --- |
| Product | Segment |
| Comfort Contact 6 | Comfort |
| Max Contact 6 | Touring |
| – | UHP |
| Ultra Contact 6 SUV | SUV |
5. Pirelli
Pirelli is well-known in the motorsport arena. This brand is originally from Milan and it does not have a region-specific tire line product compared to Michelin or Continental. Their tyres are popular when it comes to sound choice as they are producing low noise when you are driving.
The best thing about Pirelli's manufacturer is that they produce a good quality tyre model for the eco-conscious driver.
| | |
| --- | --- |
| Product | Segment |
| Cinturato P1 (2010) | Comfort |
| Cinturato P7 Blue (2012) | Touring |
| P Zero Corsa (2014) | UHP |
| Scorpion Verde (2010) | SUV |
Protect Your Vehicle
When it comes to choosing the best tyre for your vehicle, you might also want to consider getting the best insurance to protect them. The easiest way to compare insurance for your vehicle is by purchasing your insurance online. Fatberry offers the best car insurance that you could compare in Malaysia and it could be done with an effortless process online!
___________________________________________________________________________________________________
Fatberry is a comprehensive platform with a wide range of car insurance in Malaysia where you can buy your preferred car insurance online instantly. You can choose from the available insurance brands and select the plans that suit your needs as well as requirements.
*The content provided is for informational purposes only. Fatberry makes no representations as to the accuracy or completeness of any information on this site or found by following any link on this site. Should you require more information on our products, please refer to fatberry.com or contact us.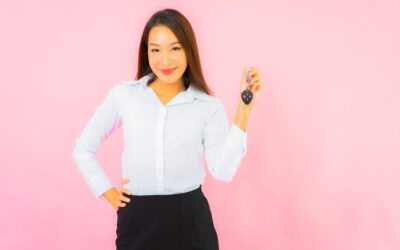 Cheapest Cars in Malaysia We get it, everyone is now looking for a cheaper option for every purchase they've made especially when you are buying a...
read more