Cheapest Cars in Malaysia
We get it, everyone is now looking for a cheaper option for every purchase they've made especially when you are buying a car. Buying a car is a big deal, you are looking for the cheapest car you could get out there but also, but you want all the best features!
We are here to tell you that yes, it is possible to get the cheapest cars in Malaysia and the best thing about them is they are all made in Malaysia. We've made a Top 5 Cheapest Cars in Malaysia list for you to make your affordable choice!
Axia
For a first-time car buyer, we highly recommend you buy an environmentally friendly and one of the cheapest cars in Malaysia, Proton Axia. It has the best features that you need, and its small size is one of them! It is not as small as Perodua Kancil but it is small enough to get you through narrow roads and small parking spots. 
You also don't have to worry about how to navigate Axia, it is easy to drive, and they are excellent at running errands. Don't forget that they are fuel efficient. It is proven that your journey from Kuala Lumpur to Johor Bahru could survive with only RM40 fuel (RON95), how awesome is that? On top of that, it is without a doubt that the maintenance cost is not as pricey as fancy cars as everything is easy to find in a simple workshop as it is made in Malaysia!
Bezza
Why Bezza? Because it is an energy-efficient Sedan that only costs RM 34,490+! Apart from being the first Perodua Sedan, it is the cheapest Sedan you'll find out there and it is one of the best options for the e-hailing industry. 
Bezza might seem small for a Sedan, but it has everything in a package, a high-tech car that matches global standards. It is also proven safe, Perodua is using a high tensile strength steel that has improved its safety status. 
Also, good news for those who wanted to purchase Bezza for a family car because their boot is super huge! You could fit your vacation bags and your grocery items!
Iriz
If you are looking for a car that looks smart, unique, and chic, Iriz is the car for you! It is an affordable car with a medium-sized engine that only costs RM 36,700. Proton Iriz has excellent safety measures including 6 airbags, an Isofix child seat, Electronic Stability Control, hill assist, ABS with EBD, and the best thing is they received a 5-star ASEAN NCAP rating. 
This trendy and modern look car is not only comfortable for you and your family but also has stable handling that would make you feel confident when you are driving. 
Another extra advantage for you is it has a rear camera to help you park easily and it is always convenient for those who always take forever to park as sometimes you need to keep looking back to make sure that you won't hit anything. 
The fuel consumption is not bad at all as it only uses 1 litre for 14.5 KM driving. This Proton Iriz comes in several solid colours such as red, white, and silver!
Myvi
Yes, you read it right! King of the road, Myvi is also one of the cheapest cars in Malaysia. The Perodua Myvi Standard G will only cost you RM 40,863 and as you could see on the road, they have amazing advantages that you could take into consideration for your first or affordable car purchase. 
This car might seem small to you, but it has a big engine capacity that would make it comfortable to drive at a high speed. Myvi has exceptional fuel consumption that would take you on a long journey. One of the best features that you need to know is it has a front parking sensor that is very helpful to drivers. 
Also, let's not forget the elephant in the room, this is the main reason why people prefer Myvi over any other affordable car! It is all about a modern and stylish look, especially its sleek and sharp-looking headlights that add an elegant character to it.
Saga
Old but gold is the most accurate expression of this car model. Get yourself a Saga for a budget-friendly car, it will only cost you RM 33,591 and above. For those who usually have a problem with handling a heavy steering wheel, Saga has recalibrated the hydraulic power steering, giving it a lighter steering feel that will ease your journey. 
The best feature for Saga must be its audio system, this is an advantage for drivers who love to listen to music while driving. Their audio system has a punchy bass and clear treble that made it impressive.
Get the right car insurance when you purchase your new car!
Have you decided which affordable car you want? While we are here, we would also want to give you an extra tip if you are planning to get your car insurance! Everything that you need is at your fingertips, just click Fatberry and you'll find out that you could easily compare and purchase insurance online for your brand-new car.
___________________________________________________________________________________________________
Fatberry is a comprehensive platform with a wide range of car insurance in Malaysia where you can buy your preferred car insurance online instantly. You can choose from the available insurance brands and select the plans that suit your needs as well as requirements.
*The content provided is for informational purposes only. Fatberry makes no representations as to the accuracy or completeness of any information on this site or found by following any link on this site. Should you require more information on our products, please refer to fatberry.com or contact us.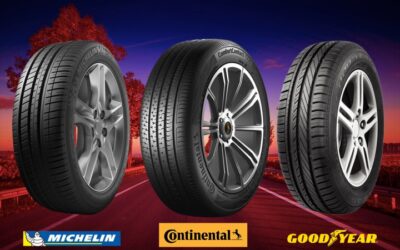 The Best Malaysia Tyre Brands 2022 Choosing the best tyre quality is really important especially when you are in Malaysia. Malaysia is in the zone...
read more