Electric Car in Malaysia
These days, many people are trying to save the Earth and prevent global warming. Thus, the invention of electric cars! In countries such as Europe and China, electric cars are pretty popular.
In Malaysia, it's no exception how they are slowly getting popular too. With that being said, if you're thinking of owning an electric car in Malaysia, read on to find out everything you need to know about it!
What is an electric car?
Electric cars are automatic vehicles that use electric motor power to function. The electric car does not use diesel or petrol engines nor do they have gears. Electric cars are all automatic. If you're thinking of buying an electric car in Malaysia, it's pretty much the same here as well. 
How does an electric car work?
Electric cars take electricity from a charging point and store electricity in rechargeable batteries which go to the electric motor. This is how the wheels are turned. The rest of the electrical parts of the car will work together to enable the car to function.
The different types of electric cars in Malaysia
There are only three main types of electric cars in Malaysia which are:
Plug-in hybrid electric vehicle (PHEV)
These types of electric cars are made with an electric drive motor, battery, and internal combustion engine (ICE). The car is able to be driven with either the electric drive motor or ICE, or both of them. Once the electric battery reaches its capacity, the car can be driven in hybrid mode (no range limitation). 
Battery-electric vehicle (BEV)
This means that the electric car is 100% powered by electricity, nothing else. It can only be charged with a charge point.
Extended-range electric vehicle (E-REV)
The E-REV is another type of plug-in hybrid, except the E-REV cars, come with an extra small diesel or petrol generator. Most of the time the electric motor will take over while the ICE takes over once the battery dies off.
Benefits of an electric car
1. Better for the environment
The main reason why electric cars were developed in the first place is to tackle the issue of carbon emissions emitted by gas-powered cars. Electric cars are battery-operated using only pure electricity, Therefore, no gas is emitted through the exhaust pipes.
2. Overall costs are cheaper
Maintaining an electric car is much cheaper because there is no need to change the oil or change mechanical components. Gas-powered cars require regular maintenance to change the engine oil.
3. Better safety features
Since electric cars don't have gas, when an accident occurs, the chance of the car catching fire or exploding will be close to none. Electric cars will immediately cut the electrical supply of the battery.
4. Smoother drive
Normal gas-powered cars are either manual or automatic, but with electric cars, all of them are automatic. You won't face the common problem of stalling like you would with manual cars.
In terms of the brake process, normal cars will release frictional heat from braking, which is a waste of kinetic energy. The energy that gets released in electric cars from braking gets transferred to charge the car's batteries instead.
Cons of an electric car
1. Not many charging stations around
Unlike other countries such as Europe or China, owning electric cars in Malaysia may be somewhat of an inconvenience when it comes to charging them. It can be hard to look for charging stations in every part of the country. To date, there are about 300 charging stations under ChargEV network.
2. Upfront costs are quite steep
As the options for electric cars are quite limited, the price range for most electric cars is around RM100,000 and above. If you wish to buy your own electric car charges, it might cost up to RM10,000. Essentially, the upfront costs will be more expensive than buying an affordable normal gas car.
3. Car service may be limited
Not all car service workshops are familiar with servicing electric cars. Although electric cars require less maintenance, it still requires regular servicing. Your best bet would be to send it to the official service centre of your electric car.
4. Might take a long to charge
Unlike gas cars which take less than 10 minutes to pump petrol, charging an electric car could possibly take up to 8 hours. However, certain charging stations which offer fast charging may take 30 minutes, but again this is considered quite long in comparison with pumping petrol. Hence why you need to plan your drive properly just in case your car runs out of battery.
Available Electric Cars in Malaysia
As electric cars in Malaysia are still relatively new, here are some of the common models available as of date:
Hyundai Kona Electric
MINI Cooper SE
Volvo XC40 Recharge Pure Electric
BMW iX3
Porsche Taycan
Mazda MX-30
Renault Zoe
Mercedes-Benz EQS
Electric Car Insurance
If you own an electric car in Malaysia, you don't have to worry about car insurance as most insurance providers such as Etiqa as well as RHB offer insurance and takaful coverage.
In fact, Etiqa even offers insurance and takaful coverage for electric vehicle (EV) home charges. This can be added on to your Etiqa private car insurance. It includes reimbursements for up to RM12,000 to repair or replace the EV home charger. This is during an event of damage or loss due to fire, lightning, explosion, theft, natural disasters or overflowing/bursting of water pipes or tanks.
Summary
When you compare the pros and cons of owning electric cars in Malaysia, ideally it all depends on your budget since the initial costs are quite high. So if you have no financial problems, getting an electric car would be ideal! Plus, if you care about the environment, you'll find joy in helping the environment by reducing carbon emissions.
___________________________________________________________________________________________________
Fatberry is a comprehensive platform with a wide range of car insurance in Malaysia where you can buy your preferred car insurance online instantly. You can choose from the available insurance brands and select the plans that suit your needs as well as requirements.
*The content provided is for informational purposes only. Fatberry makes no representations as to the accuracy or completeness of any information on this site or found by following any link on this site. Should you require more information on our products, please refer to fatberry.com or contact us.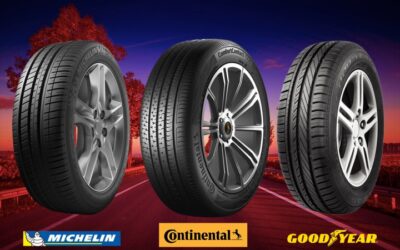 The Best Malaysia Tyre Brands 2022 Choosing the best tyre quality is really important especially when you are in Malaysia. Malaysia is in the zone...
read more