It's always frustrating when your car experiences a breakdown mid-journey. Thankfully, there is plenty of roadside assistance ready to serve you!
It can happen to anyone. It's something that most people dread. It can be shocking and also be the epitome of an emergency. There is no doubt, however, that it is frustrating. Yes, we're talking about roadside car breakdowns here!
Thankfully, though, we live in the year 2021. No matter where you go in Malaysia, you'll be hard-pressed to find someone who doesn't own a smartphone and mobile internet plan. This means, wherever you are, you can always find help easily.
Today's technology means there are plenty of mobile apps for almost every need. So, to help ease your worries, here are five car service apps that provide roadside assistance:
1. Roger
Roger is a comprehensive car ownership app that gets you help during car emergencies and helps manage the upkeep of your vehicles at just one tap. If your car experiences a roadside breakdown, Roger is ready to help by providing tire replacements, tow truck services, and accident assistance.
Furthermore, they can also deliver fuel, batteries, and tires. It doesn't end there. They can install the battery and replace the tires for you too!
2. Bateriku
Bateriku specializes in battery change service if you ever need any. They are ready to help you with your car battery problem, regardless of the weather. They have 8 battery brands for you to choose from and they come with 6-18 months warranty depending on the brand, type, and vehicle model.
The best thing about Bateriku is, you only pay for the price of the battery. The delivery, checking, and installation are all free!
3. MyAssist
Unlike most other car service apps, MyAssist offers 24 hours and 365 days coverage. Yes, even if it's raining! Furthermore, depending on the traffic and breakdown location, they can offer a 45-minute emergency request delivery.
The services MyAssist provides are jump start, battery change service, tire change, petrol delivery service, unlocking cars, and towing. Their staff and technicians have more than 10 years of experience and are backed by a fleet of 30 vehicles and support from 490 panels all over Malaysia.
4. Pomen
With Pomen, you are covered if you need a breakdown, tire change, battery replacement, jump start, or car service and maintenance. They offer transparent service with clear, flat-rate pricing, cashless payment, and reliable help for motorists.
Unlike your traditional roadside assistance club membership, you do not need to pay a membership fee to belong. You can also register family members on your profile, who will then be able to keep tabs on your status when you are having car trouble.
5. TukarBateri
Based on the name itself, TukarBateri is another battery change service. They have been in the car battery business for over 10 years!
They can get your change of battery delivered to you within 30 minutes, subject to the traffic and weather. TukarBateri is currently only available in the Klang Valley, Selangor, and Penang.
Similar to bateriku, you're also paying for the cost of the battery only. Delivery and installation are free! Plus, they will come to your assistance even when it's raining!
Get car insurance on Fatberry's platform that covers your damages and enjoy additional special promos!
Sometimes, damages to your car are too severe and it needs to be towed to a workshop. At other times the damages are due to natural disasters, vandalism, theft, accidents, civil commotion, riot, strikes, etc. That's why it's good to know if these damages are covered by your car insurance.
With FatBerry's AI-powered platform, you can compare and customise your car insurance plan before you buy it, all in three minutes or even less! However, you can only renew your policy within two months before your policy expiry date. So be quick and be on time!
We are currently offering a JOMRENEW promo where you can get RM150 rebate for your car insurance renewal!
That said, if your car insurance has not expired yet, don't worry. Just click 'CHOPE' for your next renewal. This deal is exclusively for Visa cardholders only, where you can claim your RM1 road tax later. In other words, you can reserve the promo first before the deal ends.
On the other hand, if you're interested in earning some extra cash, refer your friends to our platform and earn RM25 when your friends renew their insurance with FatBerry! Check out our main page for more info!
*The content provided is for informational purposes only. FatBerry makes no representations as to the accuracy or completeness of any information on this site or found by following any link on this site. Should you require more information on our products, please refer to fatberry.com or contact us.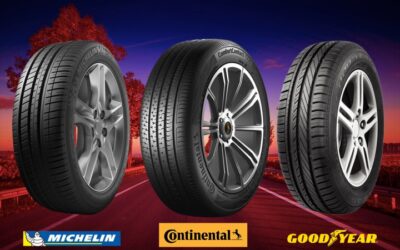 The Best Malaysia Tyre Brands 2022 Choosing the best tyre quality is really important especially when you are in Malaysia. Malaysia is in the zone in the world where we will have to experience rainy weather during the Monsoon season that will cause a slippery road...
read more
Follow Us For Latest Updates!