Best Medical Card in Malaysia
What is a Medical Card?
Do you have no health coverage? Begin with a Medical Card. A medical card is a form of insurance that pays for medical procedures or hospitalisation. Everyone needs a medical card because big medical expenses can ruin or place you in debt if you are not properly covered. Medical insurance coverage will assist in covering the expenses of medical treatment or hospitalisation.
Find the most affordable insurance quotes online. Purchase in 3 minutes. Only at Fatberry can you choose from the 16 top leading insurance companies that provide the best medical card in Malaysia.
Why Do I Need a Medical Card?
Having a medical card provides peace of mind. There are a few compelling reasons why having a medical card is essential.
Provide family protection
When looking for the best medical card in Malaysia, you can choose to cover your complete family under one policy rather than purchasing different policies. Consider your elderly parents, who are prone to sickness, as well as your reliant children. If you have adequate health insurance, you will not have to worry about ensuring that they receive the finest medical care possible. Thoroughly research, consult with specialists for an unbiased opinion, and ensure you get a plan that offers all-around coverage for you and your family.
Uncertainties in Life
Most of us are looking for insurance or medical cards due to the nature of life and we do not know what will happen in the next second. One never knows when a life-threatening sickness or event is just around the corner and could change their entire way of living because of the uncertainties of life and the increase in lifestyle diseases. Therefore, it is ideal to be ready with sufficient covering when something unforeseen occurs.
Top 5 Medical Cards in Malaysia
There are a lot of medical cards available in Malaysia and everyone is looking to find the best medical card in Malaysia. If you're looking to get a medical card to enjoy the benefits that come with owning a medical card, we've got you covered! We present to you a list of the Top 5 Medical Cards in Malaysia.
1. RHB Medical Cards
For you and your family, the RHB medical card offers dependable medical bill settlement. It also offers the cheapest medical card in Malaysia. The MediSure Supreme Medical Card covers hospitalisation and surgery costs incurred as a result of specified mishaps or diseases. This medical insurance offers several options to choose from, as well as the option to add additional coverage to suit your needs.
They also provide yearly fees for you, so you won't have to worry about overspending because it will not raise your monthly expenses. There are additional benefits provided such as you may recover up to RM 100,000, you are given 15 days to withdraw. Get a reimbursement and you will have access to medical lodging for up to 200 days!
To learn more about medical card coverage and the additional benefits that you can enjoy by taking the best medical card in Malaysia, you can always check out the blog in Fatberry that explains the RHB Medical Card in detail and how to claim the medical card!
2. AIA Medical Cards
AIA medical cards also offer the best medical card in Malaysia. There are several medical cards offered in AIA. They are as follows:
A-Plus Total Health Takaful – A Takaful health plan that offers complete medical coverage for you and your family.
A-Plus Health – Offers a comprehensive answer for your full healthcare journey.
A-Plus Recover – The supplement you require for improved health defence.
A-Plus Health Booster – This is a medical option for A-Life Med Regular that enhances your medical security and awards you for having a healthy lifestyle.
A-Life Medik Family – Covers the medical requirements of you and your family with a reasonably priced medical card.
A-Life Med Regular – Covers your own medical needs with a medical card that has no lifetime limit.
A-Plus MedCare – Medical card plan that supports your medical choices and journey with Personal Medical Case Management (PMCM).
A-Plus BabyCare Xtra & A-Plus BabyCare Xtra-i – Pregnant mothers will get a secured medical plan during their pregnancy and the early years of their infant.
A-Plus Hospital Income & A-Plus Hospital Income – This medical plan offers you cash assistance when you are hospitalised.
3. Hong Leong Assurance
Hong Leong Assurance offers the best medical card in Malaysia with a complete health care plan at an affordable price. There are four options to choose from, with premiums based on age categories (HLA Major Medi II, HLA MedGlobal IV Plus, HLA MediShield III Rider and HLA Premier HB). There are additional benefits given such as daily cash due to hospitalisation as a consequence of traffic incidents on a Malaysian highway, a daily monetary stipend for each day spent in a government hospital, and cancer and dialysis treatment in the outpatient setting.
*These services are not guaranteed benefits and the availability of these services will be reviewed from time to time.
4. MCIS Insurance
MCIS provides MaxHealth which is an independent plan that provides complete medical care, ensuring that you always have peace of mind. With 5 tiers of coverage to choose from, MCIS deserves to be on the list of the best medical card in Malaysia. It is flexible and tailored to your requirements and provides easy hospital admittance. Furthermore, MaxHealth plan offers reimbursement for unconventional therapies such as chiropractic, chiropody, homoeopathy, and osteopathy.
5. Kurnia Medical Cards
Kurnia medical card also has the reputation of being the best medical card in Malaysia. They provide four different medical cards for you and they are as follows:
MediGUARD Supreme – Kurnia mediGUARD Supreme provides you with a lifetime medical security up to the age of 85! Choose from six carefully constructed options designed to give you the freedom to live your senior years with total peace of mind.
MediGUARD Premier – Kurnia mediGUARD Premier covers virtually all medicinal requirements. It offers comprehensive covering, including hospitalisation, surgical, and out-patient insurance.
MediGUARD Family – Kurnia mediGUARD Family is a family medical insurance package that includes in-patient, outpatient benefits.
MediGUARD Lady – Kurnia mediGUARD Lady is a complete medical insurance plan designed specifically for women, with covering for specific conditions such as pregnancy problems and maternity accidents.It also provides the standard hospitalisation and surgery perks, as well as out-patient care.
Medical Card in Malaysia – Common FAQs
1. Who is eligible for Medical Card coverage?
Medical Cards can cover children and adults, from the age of 14 days to 70 years (by standard) but it can also go higher depending on the medical plan you've chosen.
2. What are the factors that influence the cost of a medical card?
Some of the factors that influence the cost of a medical card are age, past medical history, occupation, policy duration, body mass index (BMI) and geographical location.
3. Is a Medical Card the same as Critical Illness Insurance?
Medical Card and Critical Illness Protection are not the same thing. Critical illness insurance/takaful plans give you a fixed quantity of money that you can use however you want, such as to pay your premiums, travel for therapies, or simply to keep up with your monthly expenditures. Medical Protection, on the other hand, pays for any medical care that you may require.
Conclusion
Medical cards are essential for all individuals as it gives security that every human being needs in their life because it's always better to be safe than sorry. Check out Fatberry to fulfil your crucial need for medical cards. Fatberry is an extensive site with a wide variety of insurance in Malaysia where you can purchase your preferred insurance online immediately. You can select from the available insurance companies and policies that best fit your wants and requirements.
___________________________________________________________________________________________________
Fatberry is a comprehensive platform with a wide range of car insurance in Malaysia where you can buy your preferred car insurance online instantly. You can choose from the available insurance brands and select the plans that suit your needs as well as requirements.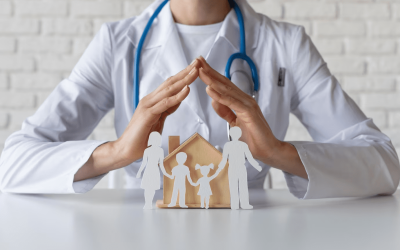 Insurans Kesihatan Apakah itu Insurans Kesihatan? Insurans Kesihatan ialah insurans yang biasanya bertujuan untuk menampung perbelanjaan rawatan...
read more