RHB Insurance Medical Card
Have you ever dreamed of living a long healthy life with your loved ones? We believe that is what everyone wants, imagine spending wonderful time together and being able to move wherever you want without having a worry about your health care.
This is the sign for you to get that kind of life, a sign for you to get RHB insurance medical card to protect you in your life journey!
What is the RHB Insurance MediSure Supreme Medical Card?
RHB medical card provides trustable and affordable medical bill payments for you and your family. The MediSure Supreme medical card provides hospitalisation and surgical expenses caused by accidents or illnesses covered under the policy.
This medical insurance has several plans that you choose from and you will have the chance to add any other coverage according to your liking. Not forgetting that we offer annual premiums for you so you won't have to worry about spending too much as it won't increase your monthly expenditure.
RHB Insurance Medical Card: Coverage
Below is the list of what type of claim you could take and how much you could claim for your medical bills:
Annual Limit
from RM100k up to RM1m
Lifetime Limit
No limit for Plan 1, Plan 2, & Plan 3 up to RM5,000,000
Pre-Hospitalisation Diagnostic Tests
As charged within 60 days before hospitalisation
Room & Board
from RM150 up to RM550
up to 200 days, per disability
Surgical Fees
As charged
Pre-Hospitalisation Consultation
As charged within 60 days before hospitalisation
Second Medical Opinion
As charged within 60 days before hospitalisation
Intensive Care Unit (ICU)
As charged up to 200 days per disability
Hospital Services and Supplies
As charged
Anaesthetist Fees
As charged
Operating Theatre Fees
As charged
In-Hospital Physician Visits
As charged up to 200 days and max 2 visits per day
Post-Hospitalisation Treatment
As charged
within 60 days after discharge
Outpatient Kidney Dialysis Treatment
As charged
per year
Outpatient Cancer Treatment
As charged
per year
Physiotherapy
As charged
within 90 days from discharge
Organ Transplant
As charged
once per lifetime
Emergency Accidental Outpatient Treatment

As charged within 24 hours and follow-up treatment up to 60 days

Ambulance Fees
As charged
Cash Allowance at Government Hospital
from RM50 up to RM150
per day up to 200 days
Insured Child Guardian Benefit
from RM90 up to RM200
per day up to 200 days
Home Nursing Care
from RM1k up to RM20k
optional benefit
Medical Report Fee
As charged
RHB Insurance Medical Card: Additional Benefits
We are not only covering the essentials, we also have additional benefits for you!
1. You are allowed to make deductible up to RM 100,000
2. You are allowed to make a cancellation refund within 15 days
3. You will be able to enjoy hospital accommodation for up to 200 days
How To Claim RHB Medical Insurance?
Don't worry about the hassle process of claiming your medical insurance because here at RHB, it is so much easier to claim your medical insurance!
1. Contact RHB at 03-2180 3030 or send an email to rhbi.general@rhbgroup.com within 30 days and inform every detail of the incident. It is important for you to tell us every single piece of information as we would like to assist you in the best way possible.
2. Fill up and prepare the following documents for claim submission:
a. Claim form
b. Medical report
c. Original medical bills and receipts
d. Post-mortem report (if applicable)
3. Bring your documents and submit them to your nearest RHB branch or you can submit the documents to your appointed agent.
4. You are done! We will keep you updated on your claim status as soon as possible.
Frequent Ask Questions (FAQ) About RHB Insurance Medical Card
1. Is it okay to change my RHB Insurance medical insurance plan?
Yes definitely! You can contact your appointed agent to change your insurance plan.
2. Does RHB Insurance pay my medical claim on a cashless or reimbursement basis?
Usually, RHB Insurance will pay your medical bills on a cashless basis unless it is under certain circumstances such as type of plans, exclusions under policy terms, or admission to non-panel hospitals, we will pay you on a reimbursement basis.
3. Is it okay if I pay for RHB Insurance medical insurance on an installment basis?
No, RHB medical insurance can only be paid annually.
4. What are the methods of payment available for RHB medical insurance?
You can pay your RHB medical insurance using:
a. JomPay
b. Online banking
c. Branch office counter
d. Debit card
e. Credit card
5. Will my RHB medical insurance plan expire if I do not renew it on time?
Your RHB medical insurance plan will expire if you don't pay it on time.
___________________________________________________________________________________________________
Fatberry is a comprehensive platform with a wide range of insurance in Malaysia where you can buy your preferred insurance online instantly. You can choose from the available insurance brands and select the plans that suit your needs as well as requirements.
*The content provided is for informational purposes only. Fatberry makes no representations as to the accuracy or completeness of any information on this site or found by following any link on this site. Should you require more information on our products, please refer to fatberry.com or contact us.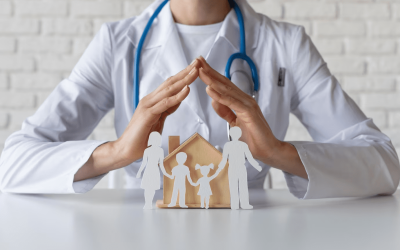 Insurans Kesihatan Apakah itu Insurans Kesihatan? Insurans Kesihatan ialah insurans yang biasanya bertujuan untuk menampung perbelanjaan rawatan...
read more