Written by: Song Hui Jin
Tesla recently made its re-appearance in Singapore. It had a presence in the country back in 2016, but the automaker ran into some issues. Earlier this year, in February, Tesla quietly opened up its portal for booking in Singapore. Just 5 months after opening its sales portal, Tesla delivered its first car, the Model 3 on 29 July 2021 to a handful of buyers.
Since then, the demand for the electric vehicle has been to the tune of 1,200 orders to 500 available cars. The price for the Model 3 Standard Range Plus was at S$112,845 (RM344,290). Model 3 Performance variant priced ranging up to S$154,815 (RM472,340). However, the prices are before the inclusion of the Certificate of Entitlement (COE) cost.
While this may seem slightly pricey, the electric vehicle benefits from Singapore's vehicular emissions scheme (VES) rebates. Enhanced rebates for clean vehicles in bands A1 and A2 have been increased to S$25,000 (RM76,280) and S$15,000 (RM45,770), respectively.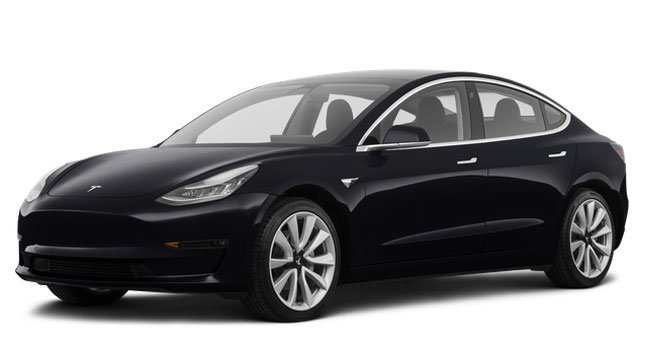 Tesla Model 3 Standard Range Plus
The Tesla Model 3 also enjoys the EV Early Adopter Incentive (EEAI) that the Singapore government offers. EEAI provides a 45% rebate of the ARF, capped at $20,000. Thus, in total, the Model 3 enjoys a rebate of $45,000.

This is the highest amount that cars in Singapore can enjoy, compared to other luxury sports cars in the market. Do note that the EEAI will apply from 1 January 2021 to 31 December 2023.
The Model 3 Standard Range Plus is the 'starter model' of the lot. According to Paul Tan, the performance of the Tesla Model 3 Standard Range Plus boasts a range of 448km on the WLTP cycle.
The electric vehicle is also capable of 0-100km/h in 5.6 seconds with a top speed of 225km/h. On the other hand, the Model 3 Performance variant offers up to 567km of range with a 0-100km/h time of 3.3 seconds and a top speed of 261km/h. It also comes with an all-wheel-drive capability for improved agility, control, and power while on the road.
While Tesla's service centre in Toa Payoh is due to start operations in July, The Straits Times reported that the first Supercharges, which are the first in Southeast Asia, is now operational in Singapore.
The high-speed DC charging points, providing up to 250 kW power, have already been installed on the ninth-floor car park of the Orchard Central shopping mall.
Meanwhile, more Superchargers will be made available in the coming months. Currently, the network consists of over 25,000 chargers at more than 2,700 locations worldwide.
Recently, Tesla CEO Elon Musk confirmed that the Supercharger network would eventually be available to users of other electric vehicles starting later in 2021. 
Last year, a pair of Model 3s, one Standard Range, and one Long Range were up for sale in Malaysia. According to the importer, Vision Motorsports, these vehicles were not one-off arrivals. They mentioned that interested buyers could purchase the Model 3 at RM390k for the Standard Range and RM450k for the Long Range.
Apparently, the Model 3 is not the first Tesla vehicle that landed in Singapore. Previously, the Model S, which is Tesla's first mass-market sedan, was bought by Mr. Joe Nguyen. He was also slapped with a $15,000 surcharge under the older Carbon Emissions Vehicle Scheme by the Land Transport Authority (LTA).
The car was bought in Hong Kong and brought in as a second-hand car; Mr. Joe Nguyen didn't expect his Model S to be the first as other people could just buy and bring it in.
Do you think Tesla will come to Malaysia soon? And if so, how much do you think it will cost to own a Tesla electric car in our country?
*The content provided is for informational purposes only. FatBerry makes no representations as to the accuracy or completeness of any information on this site or found by following any link on this site. Should you require more information on our products, please refer to fatberry.com or contact us.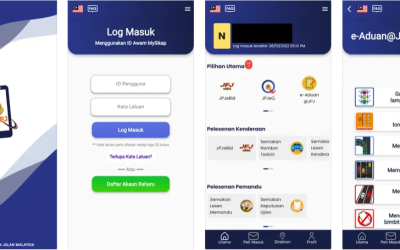 Malaysia Digital Road Tax Ah, if there's one thing Malaysians hate doing the most, it would be to stick the road tax stickers against their...
read more