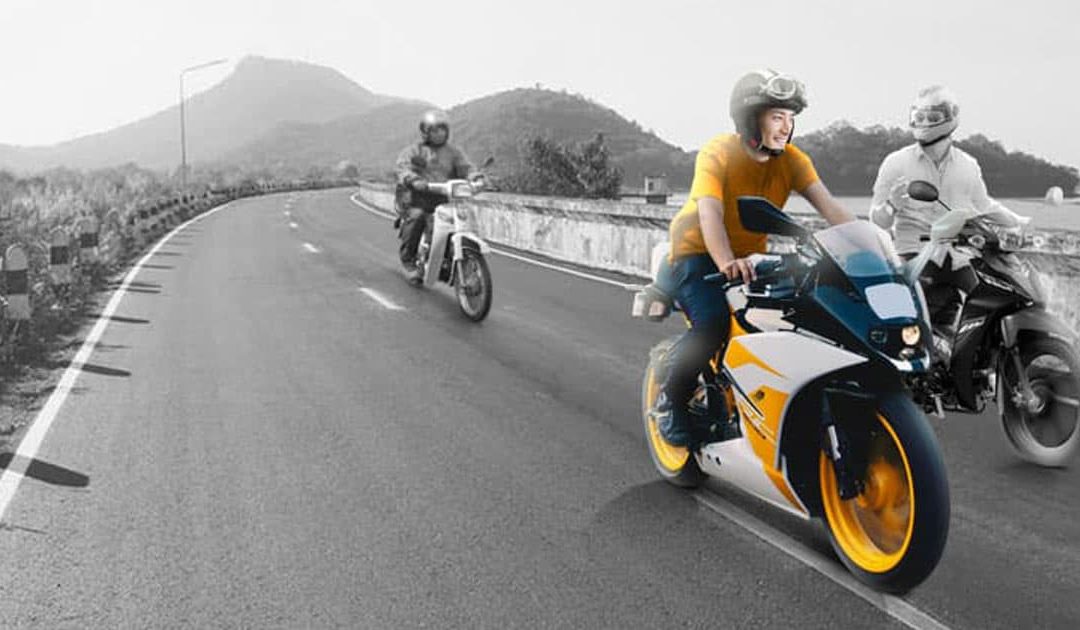 Etiqa Motorcycle Insurance
What is Etiqa Motorcycle Insurance?
Etiqa Motorcycle Insurance is an insurance firm that offers a full range of Life and General conventional insurance products, as well as Family and General Takaful plans. The company is owned by Maybank Group which is a leading banking business in ASEAN. Etiqa also offers one of the best motorcycle insurance that can benefit you; read on to find out more about the insurance.
What Are The Types of Etiqa Motorcycle Insurance Available?
There are two types of motorcycle insurance available under Etiqa and they are Motorcycle Takaful and Motorcycle Insurance. Motorcycle Takaful is a comprehensive policy covering your motorcycle's loss, theft, or damage in accordance with Shariah law.
Motorcycle Insurance is a comprehensive policy covering loss or damage to your motorcycle, liability to third parties for personal injury or death and property damage to third parties. Listed below is the list of benefits you can get from both insurances.
Loss or damage caused by an unintentional fire, theft, or accident. If your motorcycle is damaged as a result of a fire,burglary, or accident, this Etiqa motorcycle plan will protect you from financial loss.
Injury or death to a third party. It has the ability to protect you if you are involved in an accident that was not your fault and the other party is required to pay for your damages.
Third-party property loss or damage. This Etiqa motorcycle insurance can be claimed if an accident occurs and it covers damage to other people's motorcycle and property.
Rebate if you renew the insurance online. You can get a 10% rebate on top of your NCD if you renew any of the Etiqa motorcycle insurance online.
Benefits of Buying Etiqa Motorcycle Insurance
1. Great network support
Operating in Malaysia, Singapore, the Philippines, Indonesia and Cambodia they have over 10,000 agents, 46 branches and 17 offices and over 490 banking assurance networks.
2. Towing costs are covered
Etiqa motorcycle insurance will pay you up to RM50 if your motorcycle is unable to be ridden as a result of any damage covered by this policy. It essentially covers required costs of transporting your motorcycle to the nearest authorised repairer or to a safe place of storage while it is being repaired or disposed of.
3. Credible and reliable insurance agent
Trust was built over the years by achieving numerous industry accolades such as Best Takaful Operator Bancatakaful Business (Etiqa Family Takaful Berhad MTA Takaful Star Awards 2022), Winner of Fastest Estimating Claims Approval Time for Own Damage Claims (Etiqa General Takaful Berhad Motordata Research Consortium Award 2021) and Runner Up of Best Motor Insurance Malaysia (2019/2020 iBanding).
Benefits of Buying Etiqa Motorcycle Insurance with Fatberry
1. The lowest price is guaranteed
Fatberry is the only retailer that exclusively offers the finest discounts on the market, with savings of up to RM500! You will have no trouble getting the best offer on Etiqa motorcycle insurance because comparing them is so straightforward and easy!
2. Get a quotation right away
With Fatberry, you can get a quote in three minutes! You are free of the stress of waiting for Etiqa motorcycle insurance to contact you. A Fatberry quote is also completely free!
3. Registered and licensed insurance agent
Fatberry is a reputable and authorised insurance firm, so you may get any type of insurance through this insurance agent with confidence!
Common F.A.Qs – Motorcycle Insurance
1. What are the policy's primary exclusions?
This policy does not cover the following losses:-
Your own death or bodily injury as a result of a motor accident.
Your obligation for claims made by passengers in your car.
Loss, damage, or liabilities resulting from a natural disaster, such as a flood, a storm, or a landslide.
The inability to use your motorcycle.
2. Can I terminate my insurance policy?
You may terminate your insurance at any time by providing Etiqa with written notice and returning the original Certificate of Insurance. Any reimbursement of the premium would be subject to the policy's terms and conditions.
3. How do I claim the insurance?
If you want to file a claim, here are the essential rules you must follow:-
Please report the incident to the police within 24 hours.
Report any event that may give rise to a claim under your policy to them right away. Notification can be done in writing or by calling the Claim Assist line at 1300 88 1007.
Fill up and submit the Claim Form as quickly as possible, together with any supporting documentation.
___________________________________________________________________________________________________
Fatberry is a comprehensive platform with a wide range of motorcycle insurance in Malaysia where you can buy your preferred car insurance online instantly. You can choose from the available insurance brands and select the plans that suit your needs as well as requirements.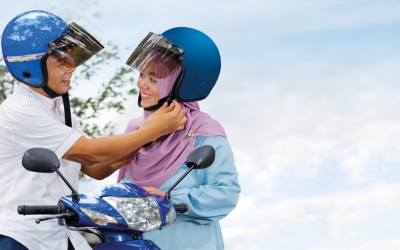 Zurich Motorcycle Insurance Photo: Zurich Malaysia Zurich Malaysia provides it all, whether you're seeking life, general, motor, or family...
read more